As a part of their leadership project, sixth grade students hosted a party where they met their first grade pen pal buddies. Each sixth grader presented their new friend with a book and spent time reading with them and sharing a snack.- Mrs. Rowe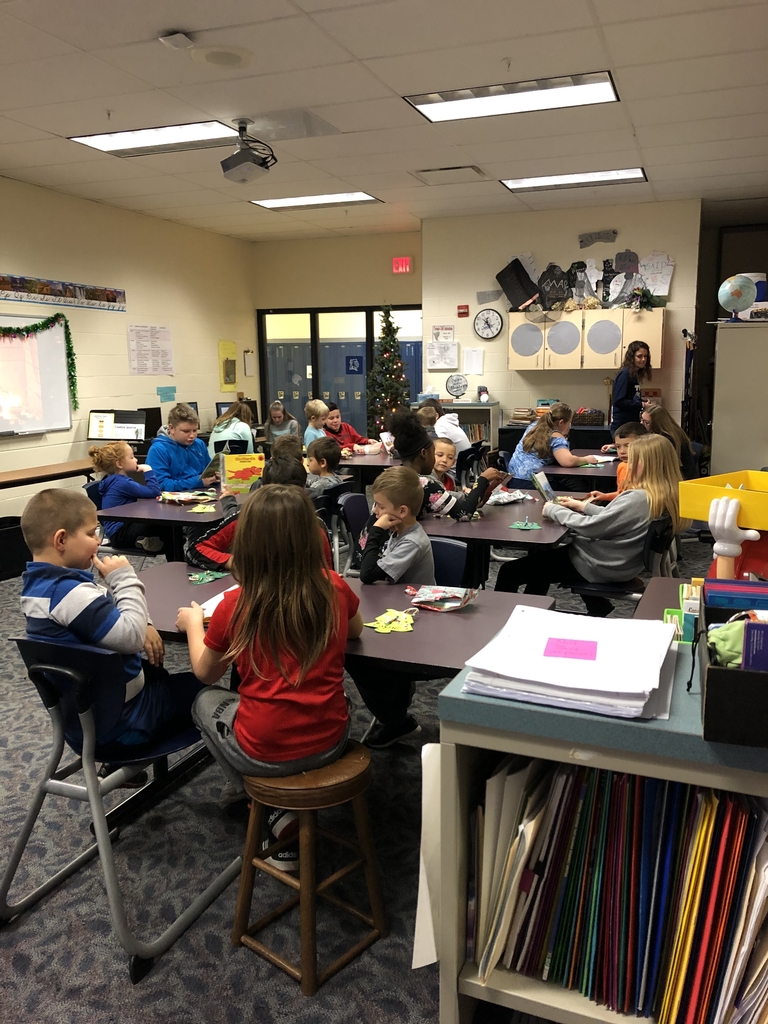 If we happen to have a delay tomorrow, 12/17/19, our movie trip will be postponed until a later date. Also only students who have an emergency medical form on file will be permitted to go to the movies.

Kayla Grooms came to my office in early November inquiring about running a toy drive. I told her she would have to plan it out and then come get approval. Kayla made the plan, set the dates, made the signs, and made announcements to promote the toy drive. In the end, she collected 57 toys and will now make an impact on many children during this season. I'm very proud of the leadership she showed during this project. Great job, Kayla!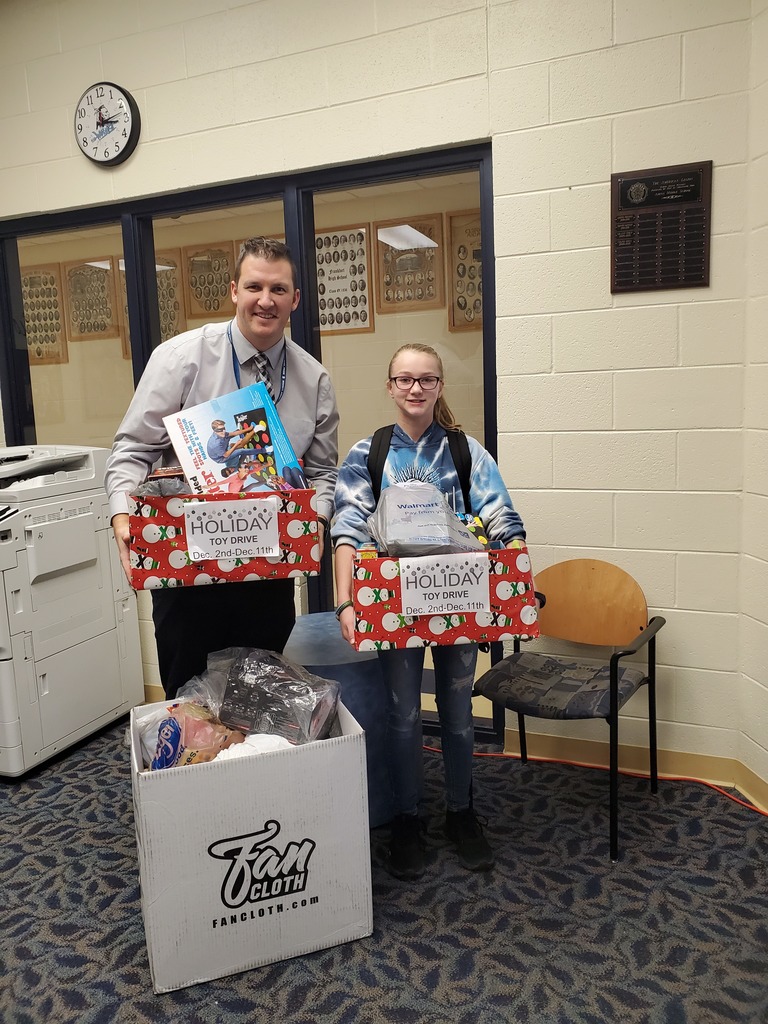 Adena Local Schools will continue to operate on a two hour delay schedule for Monday, December 16th.

Adena Local Schools will be operating on a 2-hour delay Monday, December 16th. Final decision will occur around 8:00 a.m.



Noah Kanniard signed his letter of intent to run cross country and continue his education at Shawnee State University. Congrats, Noah!


Blood Drive on Jan 21. See flyer for details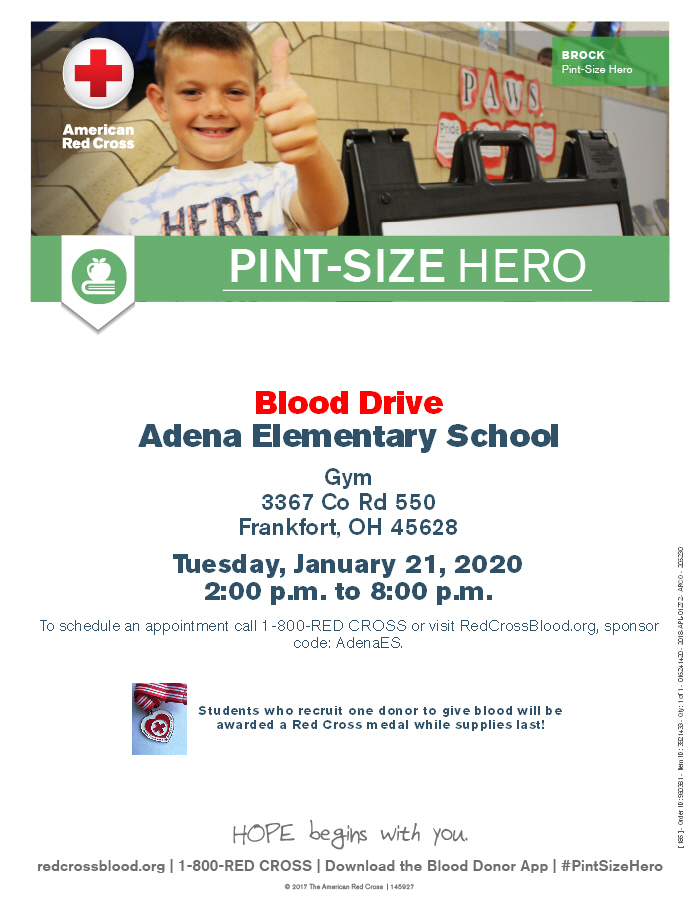 The November Student of the Month for the high school is Cade McKee! Good work, Cade!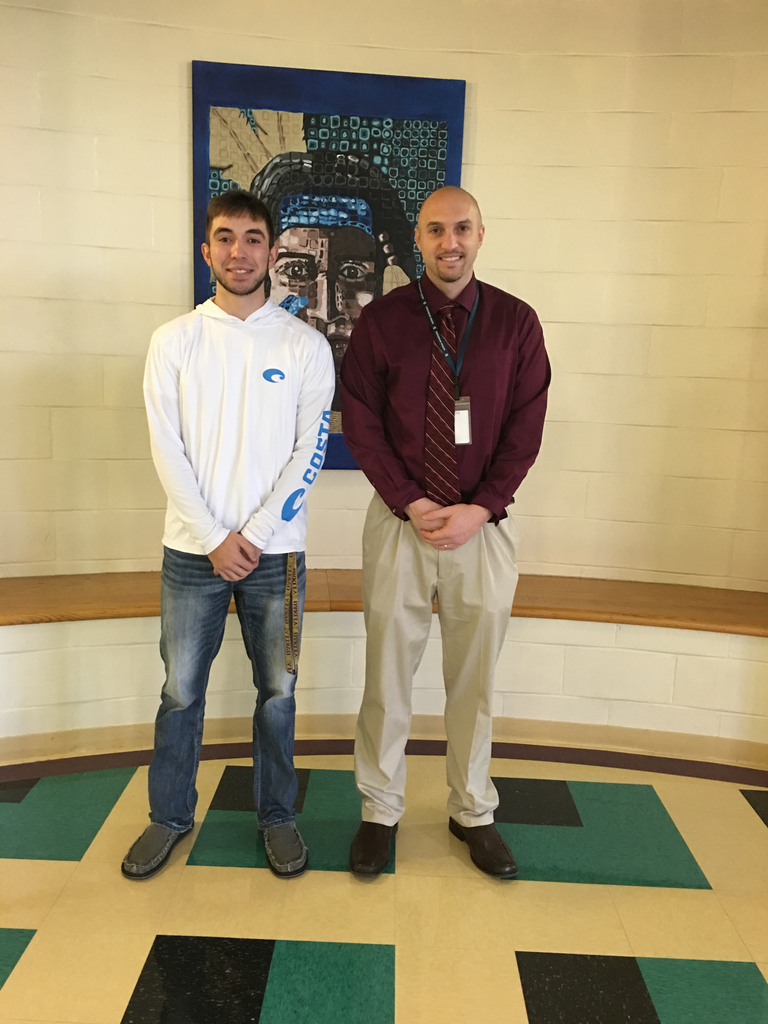 Adena PTO is running a fundraiser at Raising Cane's today. 15% of the sale will be donated to Adena PTO if you mention the fundraiser at the register. Please see the attached flyer for details.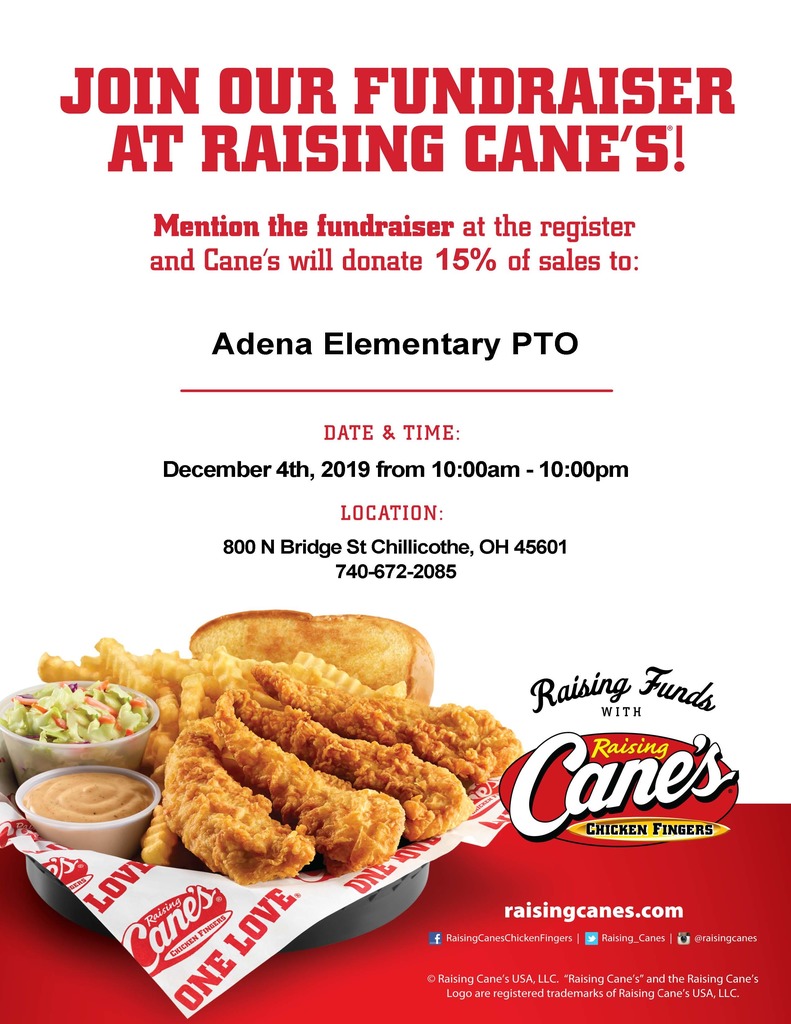 I would like to give a big "Thank You" to the Adena cafeteria Ladies and the Jr. High Honor Society for serving over 600 Thanksgiving Day meals! It was a great teamwork! Thank you all So Much!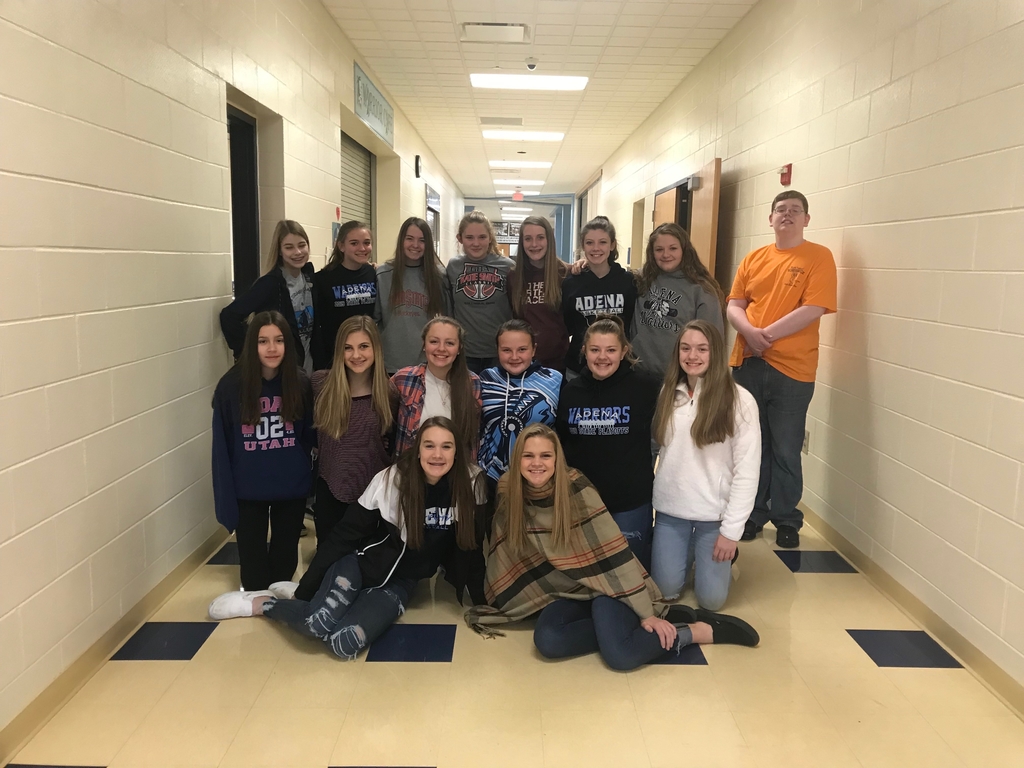 Card Party Happening‼️. Not too late to join us‼️


Message from our Nurse: 100% of families and staff are eligible for free thermometers through our school this year! Thermometers are awarded as part of the Kinsa School Health Program, in partnership with your principal and school nurse. You only have 3 more days to sign up for your free Kinsa thermometer. The last day to sign up is November 17, 2019 at 11:59 PM Pacific! Simply tap this link from your smartphone to sign up:
https://get.kinsahealth.com/newUser

Alumni Basketball Tournament and Spaghetti Dinner will be held on Saturday, November 16th. Dinner begins at 3:00. Adult Meal is $6.00 with Children 12 and under at $4.00. Ball begins at 5:00 p.m.

A reminder that there is no school this Friday , November 15, for all Kindergarten through 3rd grade students.

Enjoy us tomorrow for a steel drum concert!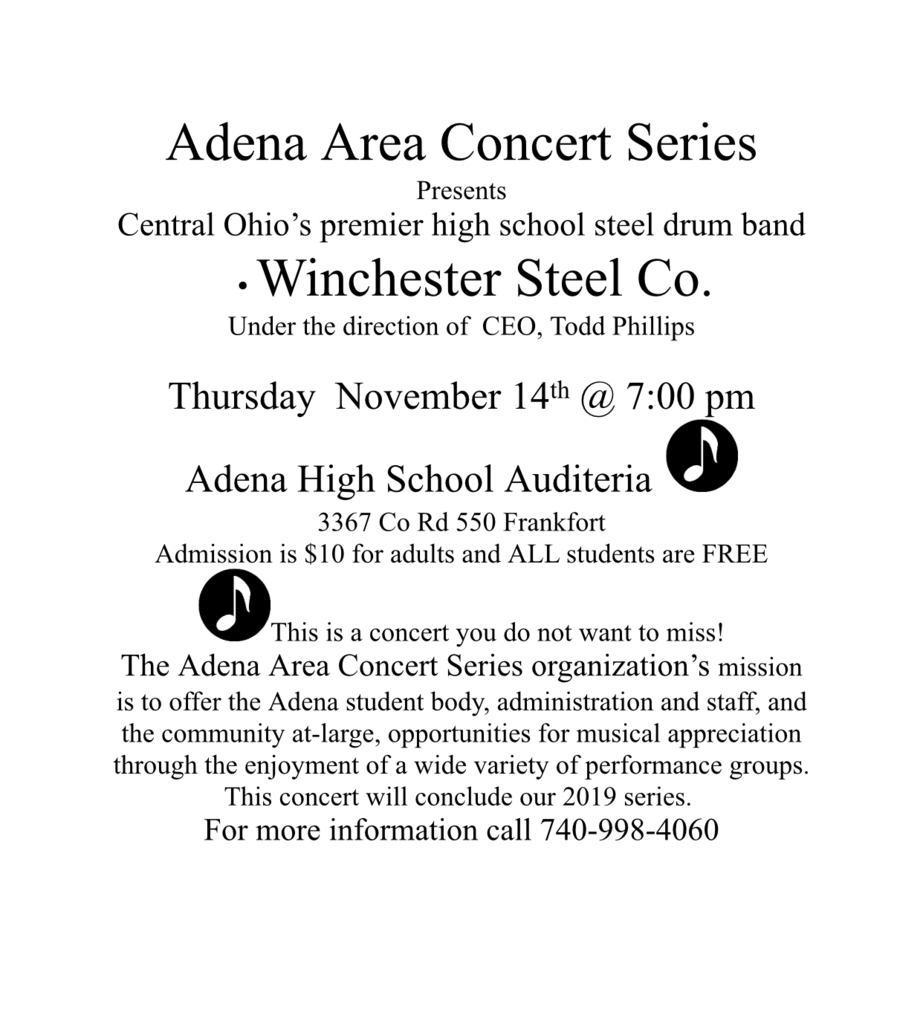 Everyone remember to exercise caution driving to school tomorrow. There could be icy patches. Use slow speeds and full attention on the road for a safe trip.