I wanted to take a moment to remind everyone that our Homecoming Prep Rally is coming up soon! This is a time for us to unite as a school community and show our spirit and support for our sports teams. I encourage you to participate in the festivities and show your school pride. It is important that we create a positive and safe environment for everyone, so please remember to be respectful and responsible during the rally. Let's make this year's Homecoming Prep Rally the best one yet! GO WARRIORS!

REMINDER--PARENT/TEACHER CONFERENCES ARE SCHEDULED FOR Thursday, September 21, 2023 4:00pm to 7:30pm Thursday, October 5, 2023 4:00pm to 7:30pm *Your child's teacher will be in contact about scheduling a conference. If you have any questions, please reach out to the teacher.

Mr. Spriggs's 6th graders learned how to ORIENTATE A MAP by placing the compass on the map and rotating the map to align the magnetic compass needle with the northerly grid lines, ensuring the red end points north on the map. They also learned to CALCULATE A STRAIGHT LINE DISTANCE by placing a straightedge between two known points on a map and using the Scale Bar to determine its distance from point to point. Who knew map reading could be so much fun?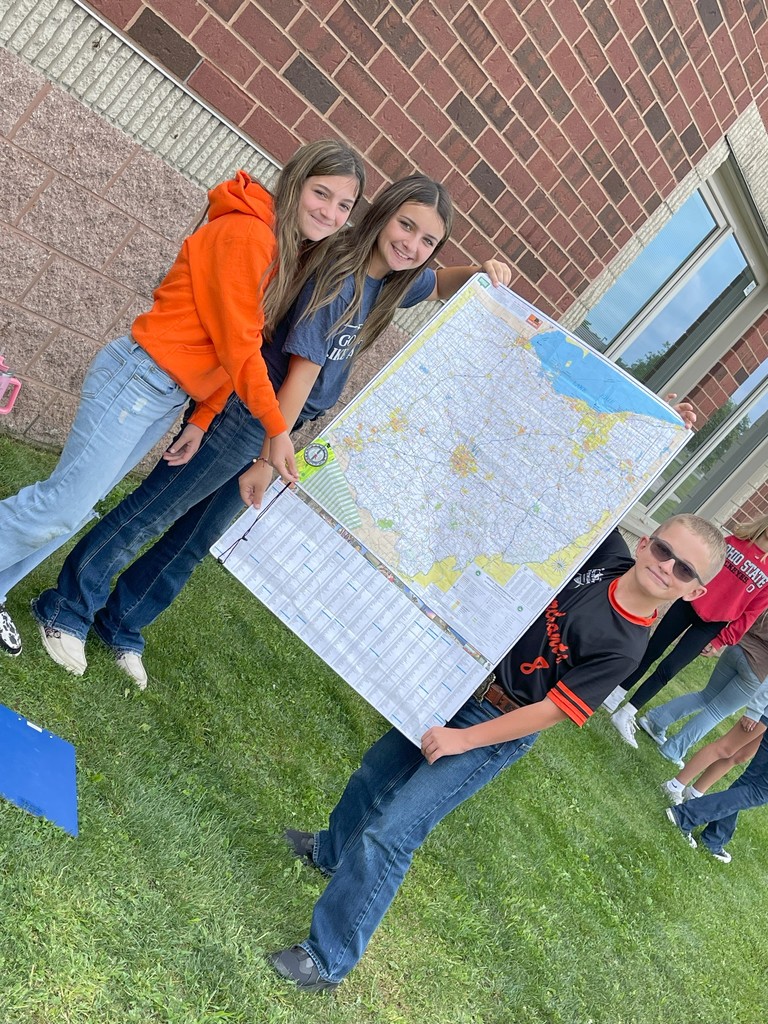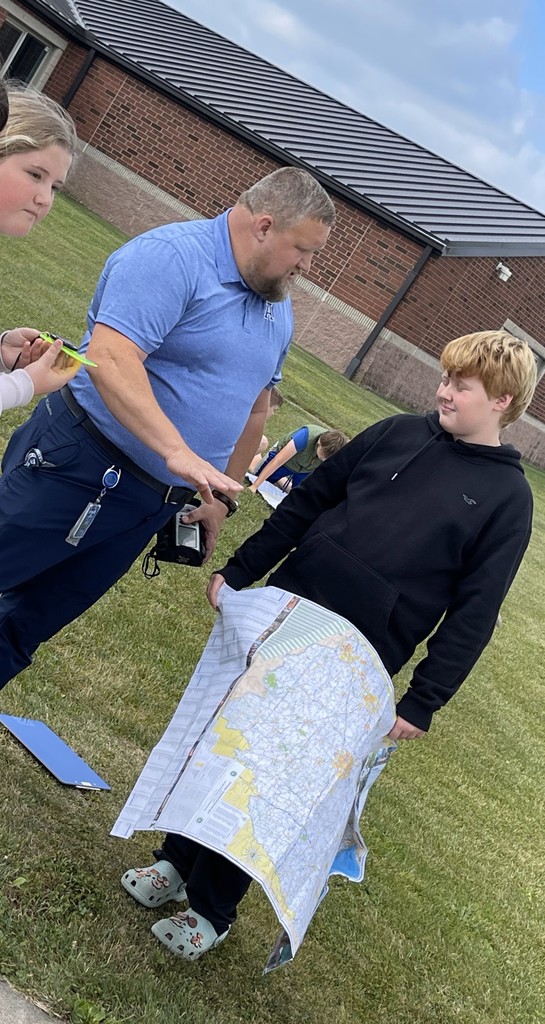 Students in Mrs. Cormany's Graphic Design 1 class, a satellite program of Pickaway-Ross CTC, apply their design skills as they design a business card with Adobe Illustrator.
This Friday's game against Southeastern is Military Appreciation night! Active duty members of our military as well as veterans are able to get in free for this weeks game! Come out and support our Warriors as they take on Southeastern and thank you for your service!
There has been no change to the way substitute teachers are provided for teachers that are absent in grades PK-5 .
Hey students and parents! 📚💡 In today's fast-paced world, Middle School and High School students need to be equipped with the superpower of "Virtual Instruction." 🦸‍♀️🦸‍♂️ Why, you ask? Let's dive in! 🔍 What is Virtual Instruction? 🔍 Virtual Instruction is all about learning in the digital realm. It ensures that students can keep the educational ball rolling, even when teachers are absent or when health keeps us homebound. 🚀 Here's why it's absolutely essential: 🚀 1️⃣ Resilience: Virtual Instruction makes us resilient learners. It means we don't have to put our education on hold during challenging times. 2️⃣ Flexibility: We can learn at our own pace, anytime, anywhere. It empowers us to explore subjects that ignite our curiosity. 3️⃣ Future-Ready: The world is becoming increasingly digital. Learning how to navigate online resources is a skill that will serve us well in college and future careers. So, how can we make the most of Virtual Instruction? ✅ Online Learning Platforms: Explore websites and apps offering lessons, quizzes, and interactive content. 📱💻 ✅ Collaboration: Connect with fellow students virtually to study together or seek help when needed. 👩‍💻👨‍💻 ✅ Communication: Stay in touch with teachers through email or virtual classrooms. They're here to guide us, even from afar. 📧🎓 Remember, Virtual Instruction isn't just a backup plan; it's a valuable skill that enhances our education journey. Let's embrace it and make learning a lifelong adventure! 🌐📖 #VirtualInstruction #EmpoweredLearning #DigitalSkills #StudentSuccess

The Dentist is coming to our school! See flyer for details.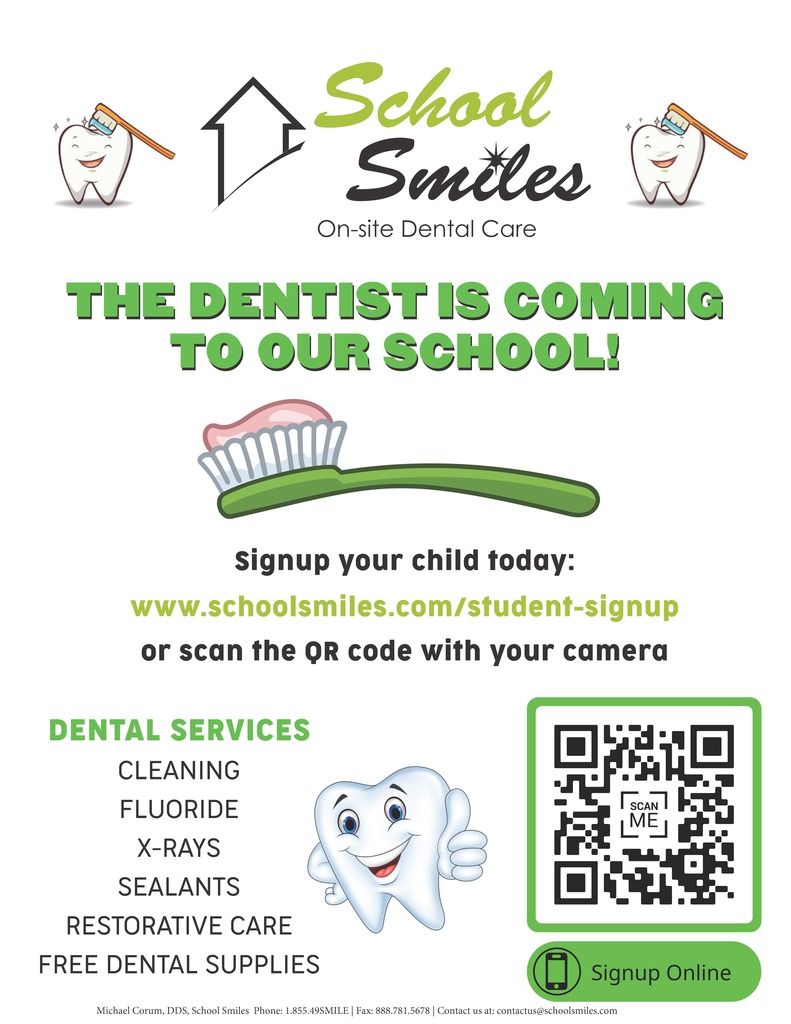 We are grateful to the mayors of Clarksburg and Frankfort, Tiffany Steiner and Patti Cavender, for their support of our presentation on "How to Become a Class A Certified Water or Wastewater Operator." This presentation is the first of a series of information meetings gearing up for the launch of our pilot program for Adena Local Schools, which is scheduled to start in early 2024 with the help of our partnering organization. Our goal is to prepare students for the Class A state operator certification exam, which is required to work as a water supply or wastewater treatment operator in Ohio. The exam also requires some hands-on experience, which we will help them acquire through our partnership program with both Villages. We had 52 participants in our first information sessions, and we are looking forward to welcoming them into our program starting in January. We hope this program will inspire more people to pursue careers in the water and wastewater industry, which is vital for our communities and environment.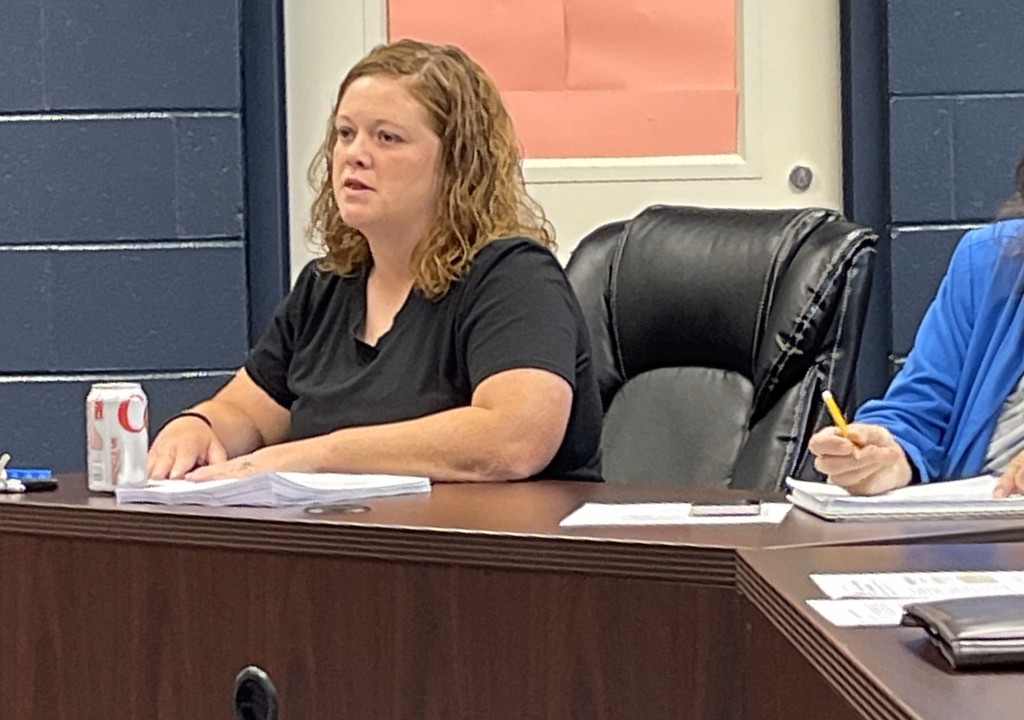 I want to thank our many community volunteers! I caught two amazing people last week in action who have been working hard to support our local youth. Jessica Grigsby and Patti Cavender provided the team meal for our 7th and 8th grade volleyball team. They have shown outstanding dedication and generosity; I am sure the players and coaches appreciate their efforts. Jessica and Patti, you are fantastic!
Congratulations Alena Smith Septembers Warrior Crate Winner.
I wanted to congratulate the Adena Warriors for their participation in the recent Blood Drive sponsored by the FCCLA. The drive met 86.5% of their goal, which is fantastic news! Seeing young people making a difference in their community is heartwarming. I also wanted to give a shoutout to the Red Cross staff and to sophomore student Lukus Hines, who were pictured at the event. Thank you for all that you do to support such important causes!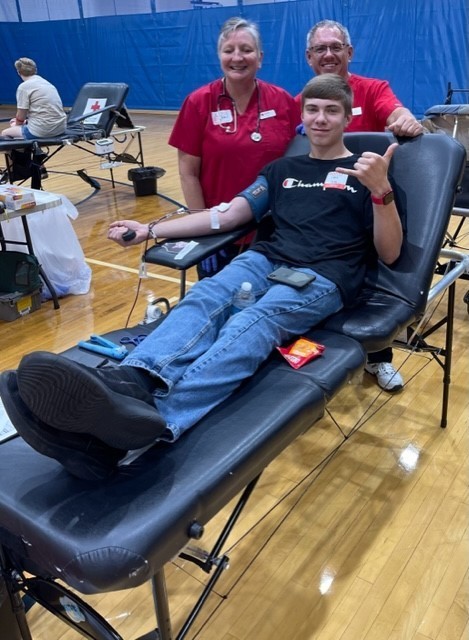 Congratulations to Laura Smith, Adena Volleyball Coach, for her incredible achievement of 800 wins! It's clear that her dedication, hard work, and passion for the sport have paid off in a big way. As the second-ranked coach on the Ohio High School leaderboard for All-Time Coaching Wins, Coach Smith has undoubtedly left a lasting impact on her players and the community. It takes a special kind of leader to achieve such a milestone, and Coach Smith inspires all. Here's to many more victories and continued success in the future!
Want to Become a Class A Certified Water or Wastewater Operator-in-Training ? WHO: The objective of this initiative is to recruit and train the next generation of professionals to the Drinking Water and Wastewater Treatment field. Training is held during school for high school students. Students will earn industry recognized credentials towards high school graduate. College credit is available for the training.  WHAT: To become a certified Class A Water Supply or Wastewater Treatment operator in the State of Ohio, you must apply for and pass the Class A state operator certification exam and document the appropriate level of hands-on experience. WHERE: Serve your community by helping to ensure people receive safe drinking water and wastewater is discharged in an environmentally safe manner. WHEN: To obtain more information plan to attend the informational meeting this Friday September 8th during lunch.
Hey everyone! This is a friendly reminder that the required vaccinations for all 12th and 7th graders are due by 9/12/2023. Check with your healthcare provider to see if you're up to date on your vaccinations. Stay healthy and stay safe!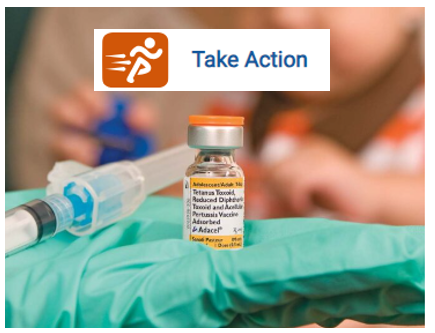 Hello 8th grade parents, just a friendly reminder that the Washington DC trip parent meeting is tonight at 6:30pm in the tiered area. We hope to see you there!

Picture Day is tomorrow! Go to
www.downtownphotos.com
and use the event code to order or send the order form in with payment.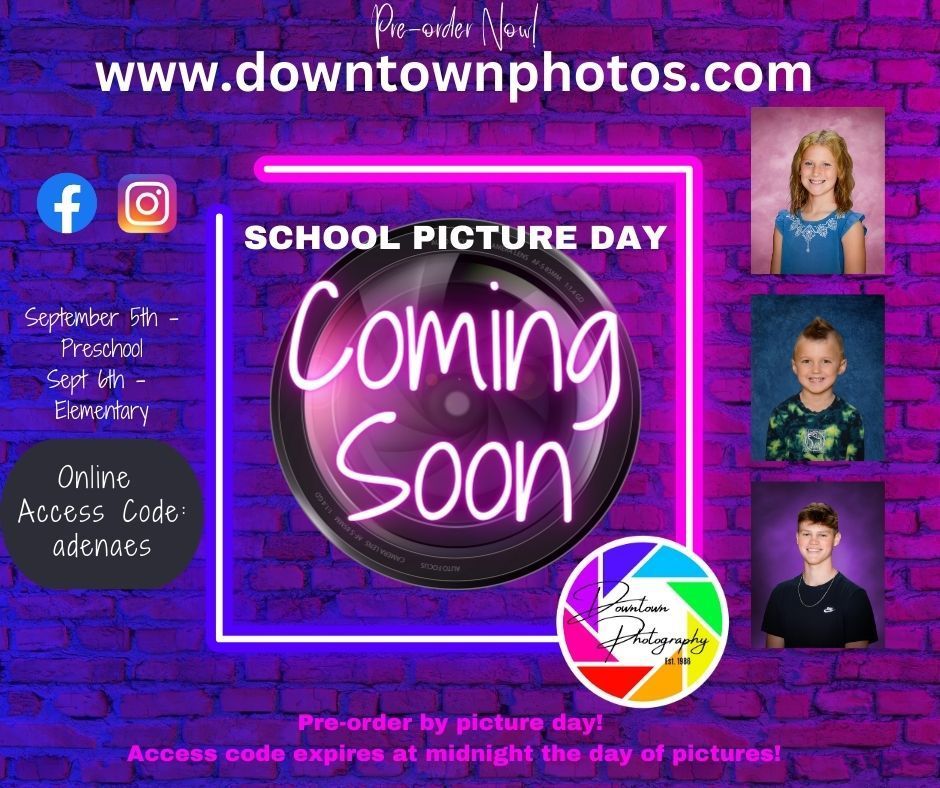 Vision Screenings start Thursday 8/31 and Friday 9/1!