Adena Local Schools will start using it's new All-Call system in the very near future. This new system will also have the ability to send SMS text messages. If you have recently changed any of your phone numbers please contact the office to update. This will ensure that you receive all the latest information on your student.

The Daddy-Daughter dance pictures were picked up this morning by Downtown Photography due to misprints and flaws in the pictures. We will notify you as soon as they are available. We apologize for the inconvenience.

At the Division III OHSAA State Track Meet today, Tate Myers finished 7th in the 400m dash preliminaries with a time of 51:35. Great season Tate!

Parent Information

Free Lunch Available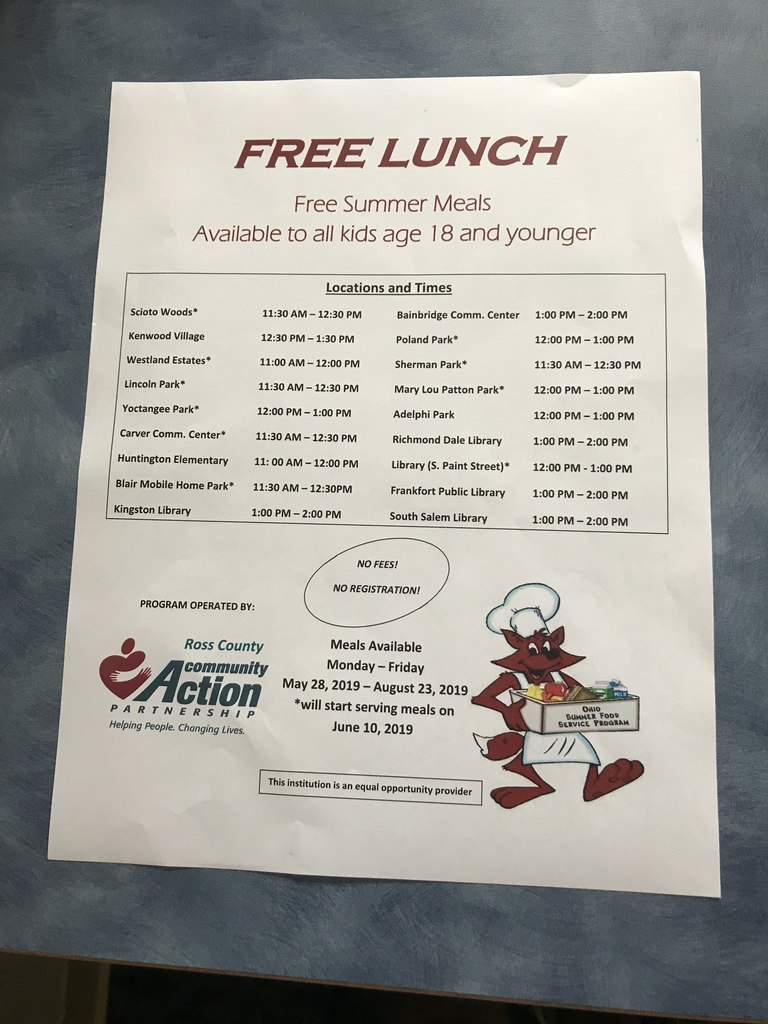 Our disaster drill for today has concluded. A huge thank you to all departments involved.

Class of 2019 sings Country Roads together one final time- Congratulations and best of luck to all.  Remember, you will always be part of the Adena family!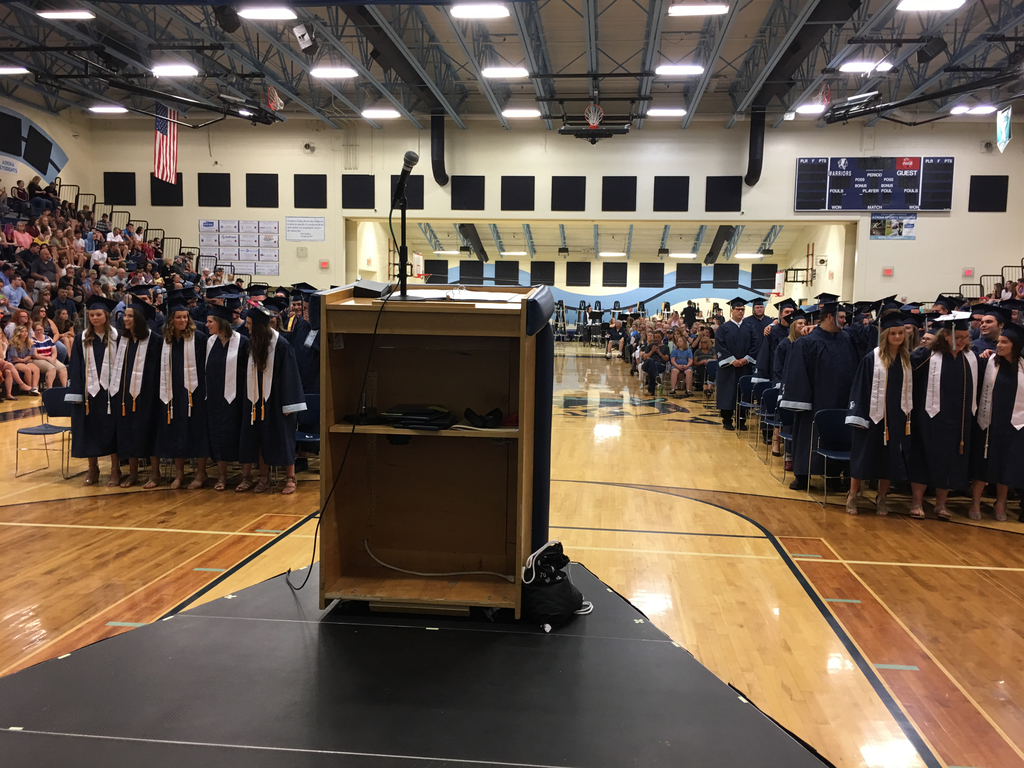 Our Division III District Runner-Up baseball team. Great season! A lot to be proud of!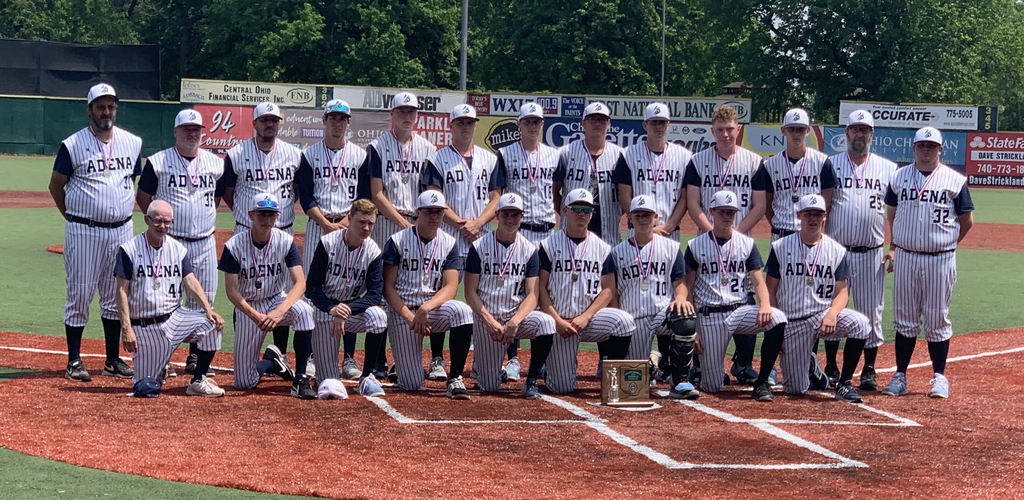 Congratulations to Tate Myers for advancing to the Division III State Track Meet in Columbus in the 400 Meter dash! Tate placed 4th in the event with a time of 50.88. Other track members that made the podium at the Division III Regional Track Meet at Fairfield Union were: Eric Hurtt - Shot Put (5th) Discus (8th) Garrett Simmons- 800m run (8th) Noah Kanniard- 1600m run (8th)

The baseball team defeated Fairland 11-0 tonight in the Division III District Semifinal. They will now play Minford in the Division III District Championship this Saturday at 11 a.m. at VA Memorial Stadium. Go Warriors!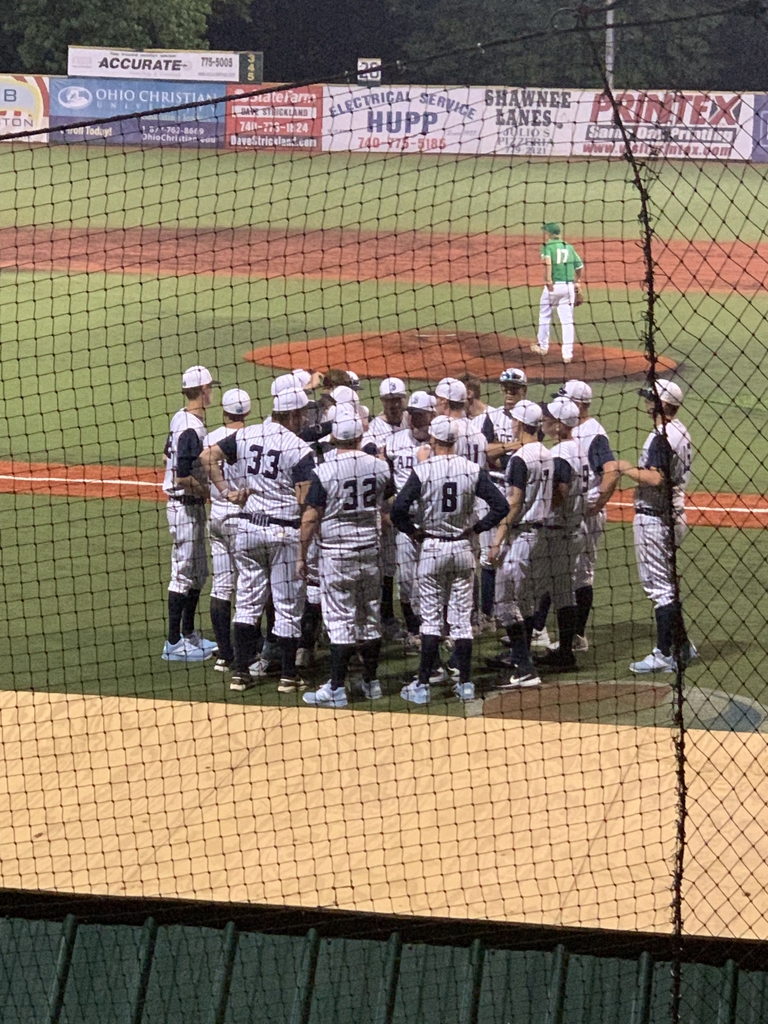 As the year is coming to an end, here are some dates to write down for the high school in the 2019-2020 school year. First Day of School- Wednesday, August 21st Homecoming Football Game-Friday, October 18th Homecoming Dance- Saturday, October 19th Fall Sports Senior Night-Friday, November 1st Jr./Sr. Prom-Saturday, April 25, 2020 Academic Awards Ceremony-Tuesday, May 19, 2020 at 9 a.m. High School Graduation Ceremony-Saturday, May 30, 2020 at 7p.m.

Attention: Check out this great opportunity for parents and students to visit some area colleges!!! Grades 9-12 welcome!!!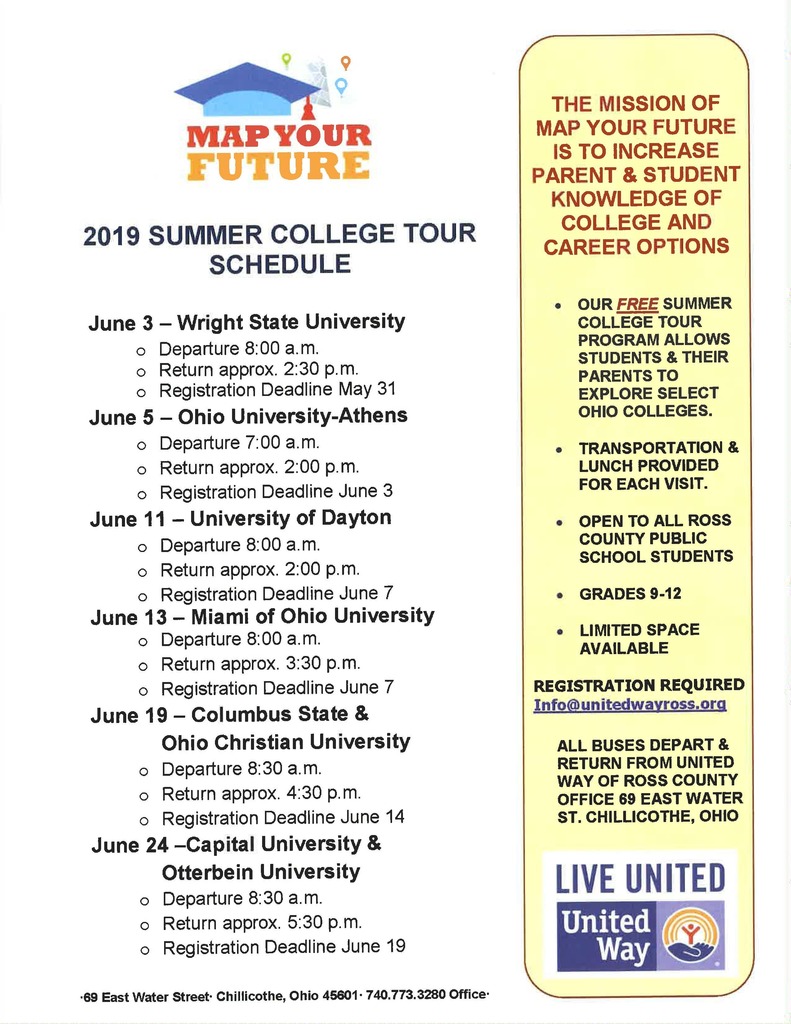 The High School Graduation Ceremony begins at 7 p.m. this Saturday. The doors will open at 6 p.m.

The All-SVC Spring Banquet was held tonight and we had several student-athletes get recognized for accomplishments in their sport. From left to right: Makaela Lovely (track), Ethan Kunkel (baseball), Zach Fout (baseball), Roman Long (baseball), Tate Myers (track), Eric Hurtt (track), Sydnie Havens (softball), and Sarah Posey (softball). Congratulations to all of you!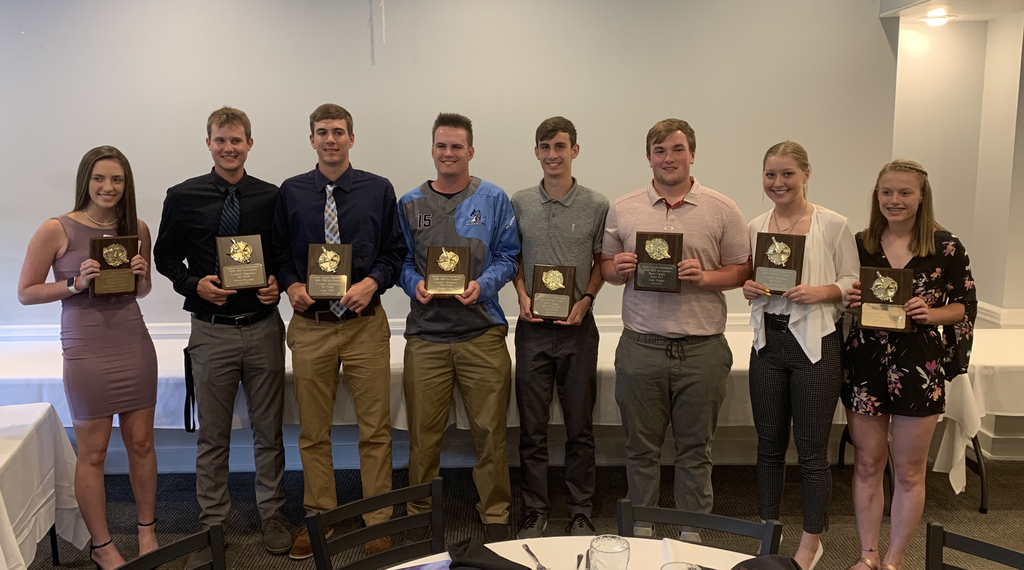 The Adena High School National Honor Society.

The baseball team claimed a Division III Sectional Championship this afternoon with 5-4 win over Lynchburg Clay! They now play Thursday at 7 p.m. in the Division III District Semifinal against Fairland at Chillicothe VA Memorial Stadium.

Our track team is sending several to the Division III Regionals in Lancaster on Wednesday! Two individuals claimed a district championship in their event! Individuals that won district titles: Boys Discus -Eric Hurtt Boys 400 Meter Dash-Tate Myers Regional Qualifiers from our boys' side. 110 Meter Hurdles- Jordan Howard 4th 100 Meter Dash-Tate Myers 4th 1600M-Noah Kanniard. 2nd 800M Dash-Garrett Simmons 3rd 4x400 relay- Noah Kanniard, Dakota Cottrill, Tate Myers, Garrett Simmons 3rd Long Jump-Tate Myers 4th Shot Put- Eric Hurtt 2nd Pole Vault-Logan Mossbarger 2nd Gabe Stark 4th Girls' Qualifiers: High Jump- Makaela Lovely 2nd

Pentagon and Air Force memorials to start day 3. National Cathedral and Capitol up next!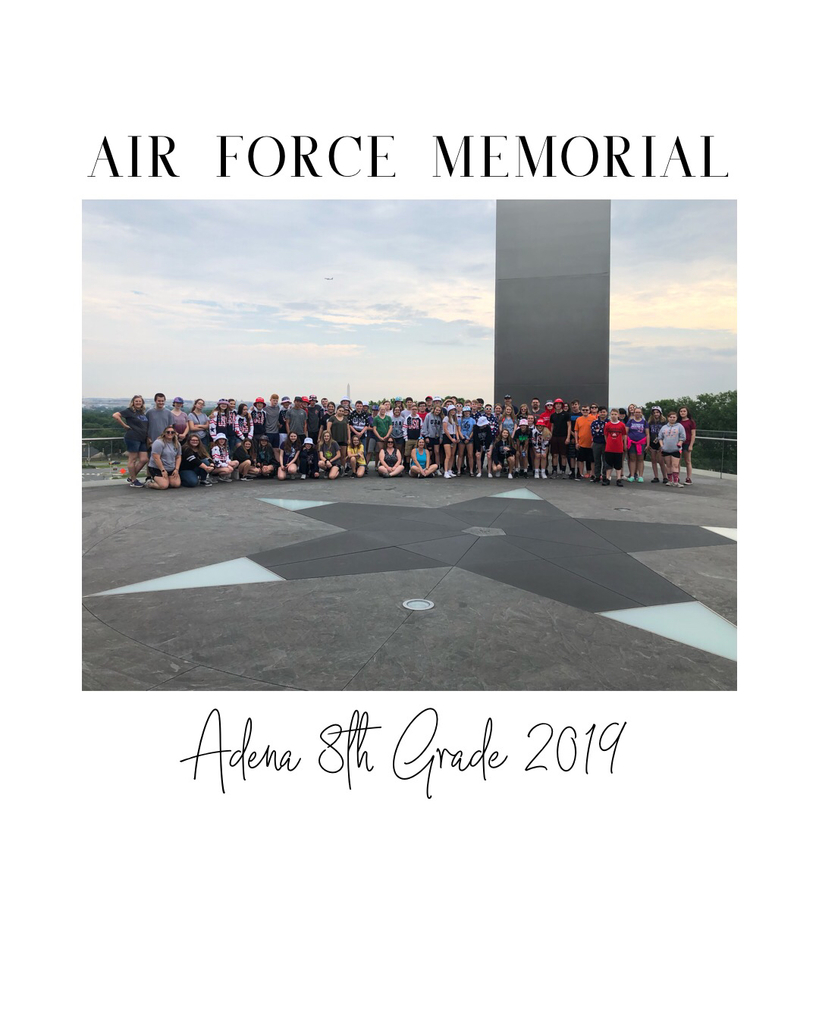 The Division III Sectional Championship baseball game against Lynchburg-Clay has been moved to 2 p.m. tomorrow at Lynchburg-Clay High School. The game was originally scheduled for 11 a.m.

An evening at the White House.