Good evening! This is Dustin England, Adena Middle School Principal, with important information for middle school families as we embark on a new school year. Please continue to check the website or app under the live feed for important information as well. We hope that everyone has had an enjoyable summer and we are excited to welcome all the students back to Adena for the 2021-22 school year. If you were unable to make it to Open House this evening and have not received your schedule yet you can report to the Middle School office to get one. You will notice the middle school students have different days the first week that they will attend. 5th and 7th grade students will come on August 25th and 6th and 8th grader students will not attend on this day. 6th and 8th grade students will come on August 26th, and 5th and 7th grade students will not attend. August 27th will have all middle school students in the building. If you have any questions regarding any of this information, feel free to contact MS Office at (740)998-2313. We are looking forward to the start of another great year! Go Warriors!

A reminder that our Open House is scheduled for tomorrow night from 5:00 p.m. to 6:30 p.m. The freshman orientation is scheduled for 4:30 p.m. in the high school gym. The fifth grade orientation is at 5 p.m. in the auditeria. This will be followed by the sixth grade orientation that will be at 5:15 p.m. in the auditeria. Our transportation department has a pirate theme to welcome you back. Feel free to join in.

Welcome back Adena Warriors! I am Ms. Kelly Dean, a Title 1 Reading Intervention teacher. I have been teaching at Adena for 6 years and enjoy working with our students. My family and I moved here from Florida in 2015. While living in the Sunshine State, I taught fourth grade reading/language arts, science, and social studies for 22 years. I have two adult children, my son Trace, and daughter Hannah are twins. They will be turning 24 years old this month. As a family, we enjoy traveling, especially if there's a beach nearby, hiking through Hocking Hills, and spending time with family and friends. As for me, I enjoy shopping, reading books, watching movies, and visiting with friends. I'm looking forward to seeing our students again this school year. They brighten each day with their smiles, eagerness to learn new things, and enjoying school.

Hi, my name is Tabitha Lusk. I have been teaching Art at Adena for 30 years now and I love my job! I earned a master's degree in art education from OU. I get to work with the greatest staff and students and have fun every day! My husband Chad and I have two kids, Dillon and Audra, and one very special granddaughter, Maddy. We all enjoy spending time outside doing just about anything! In my spare time, I enjoy teaching and practicing yoga. Whether I'm teaching art or yoga, I love having the opportunity to make a difference in others' lives.

Hello, Warrior Country. I'm Mrs. Christina Martin. I'm certified to teach preschool through 5th grade thanks to my undergrad time at Ohio University where I earned a Bachelor's Degree in Early Childhood Education with a generalist endorsement for grades four and five. I went on to earn my Master's degree in Curriculum and Instruction with a focus on Reading at Grand Canyon University. For the past 13 years, I've had the great pleasure of being a teacher at Adena Elementary. I have taught in several grades with second grade being my current position. I love learning and I love people. I'm married to Ed and we have 2 Warriors, Camryn (5th grade) and Silas (3rd grade).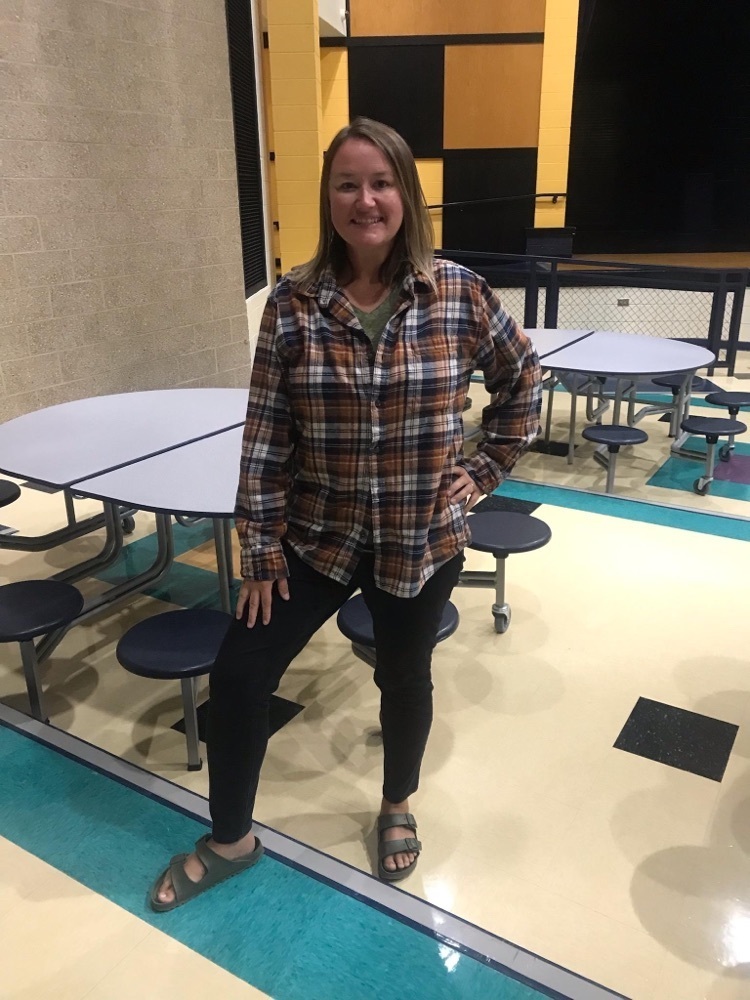 Hello! My name is Alena Smith and I am a second grade teacher. This is my 14th year in education. I have been at Adena for 9 years. I have taught Kindergarten-Third grade as well as Title Intervention. My husband is Jerry and we have three children. Jadyn (12th), Bryson (10th), and Jacey (8th). All three of them are involved in sports, so they keep us very busy 😊. In my spare time I enjoy spending time with my family and friends, watching sports, and shopping. After I finished my student teaching here at Adena in 2008, I knew this was where my heart was. After teaching in another district for five years, I eventually found my way back to Adena in 2013. I am grateful that I am part of this wonderful school district. I love my job and I love that I have the opportunity to make a difference in the lives of my students every day. I am looking forward to the upcoming school year and meeting all of my students and their families. 💙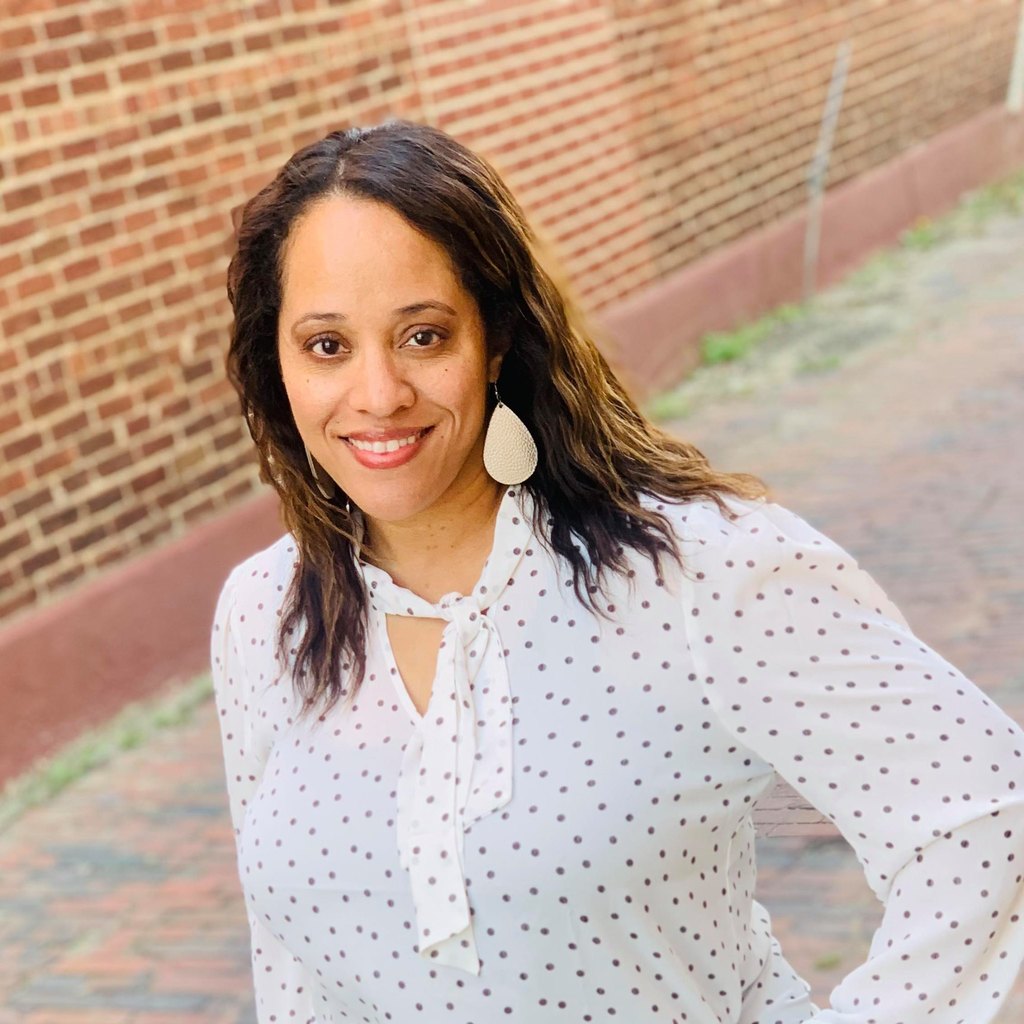 Substitute School Nurse Needed: The Adena Local School District needs a substitute school nurse for the start of the school year. In Ohio, a substitute nurse must be a 4-year bachelor degree recipient with a valid RN licensure. You must also be able to obtain a clear FBI/BCI background check. As a school nurse, you are responsible for the care and monitoring of diabetic children, management and administration of student medications, completing required screenings of students and handling any other incidental health needs of students on a day-to-day basis. For more details, interested candidates can contact Pam Givens in the Superintendent's Office between the hours of 7:30 and 3:30 at 740-998-4633 (Option 7).

Hello! My name is Kim Miller and I teach 2nd grade at Adena. I am proud to be a Warrior and I am proud to be a teacher. My husband, Michael, and I feel very fortunate to have raised our children in Frankfort and for them to have been educated at Adena. I firmly believe education starts in the home. The family unit is first and foremost the greatest influential force in a child's development. Since I am with my students a large portion of their day, each and every decision I make in my classroom is for the betterment of my students and I strive to give them my best each day. As you can see from the picture, I love to read and enjoy drinking iced and hot coffee. My favorite authors are Jane Austen and Jan Karon. I am holding my all-time favorite book, "At Home In Mitford." I also enjoy going to church, having a garden, cutting grass, watching snow fall in winter, warm weather in summer, and trying to live my life using good common sense, working hard, and being nice. I am starting my 32nd year of teaching and I am as excited and nervous as I have been each and every year before. I look forward to meeting my students and their families!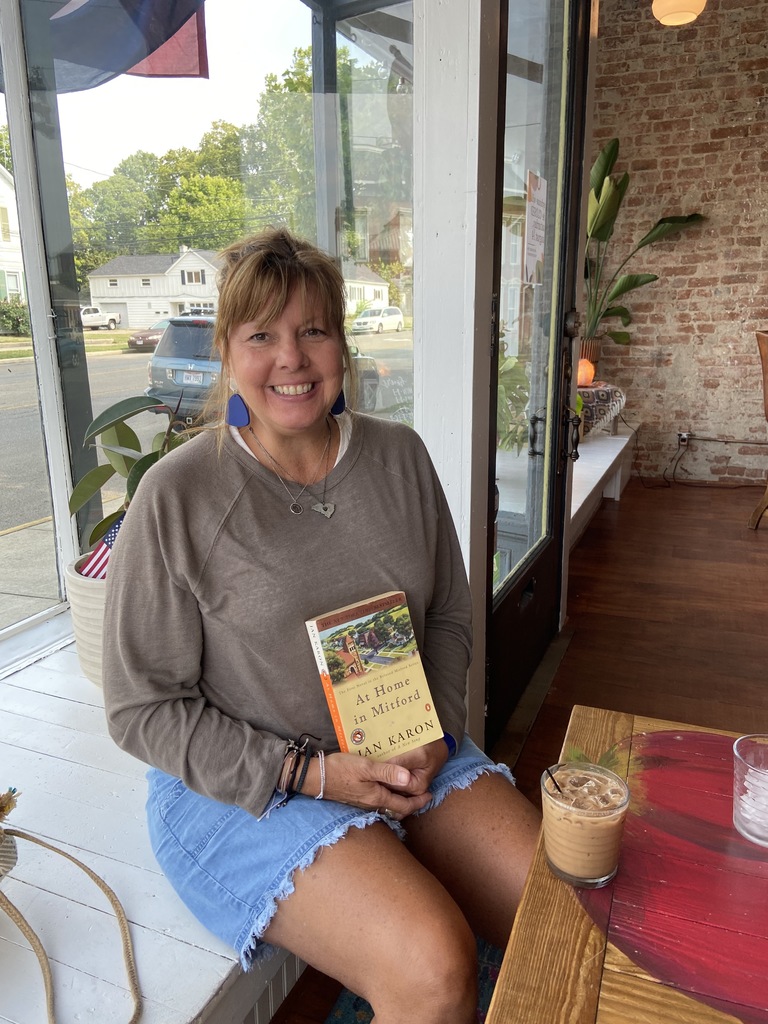 Hi, Warrior families!😊 I'm Miss Row and I feel lucky every day to teach third graders at Adena Elementary! I've worked at Adena for eight years, as a coach, student attendant, latchkey teacher, student teacher, and this is year two as a third grade teacher. I live in Clarksburg with my boyfriend Ben and our 3 kids, Sunshine (7th), Kyle (5th), and Makenlee (4th). We love demolition derbies and eating pizza. I'm pretty good at shopping, I love the color yellow, the beach is the best, and flower gardening is my favorite! Twenty-nine years ago, the heart of the Warrior community became my home. Every day I'm grateful to be a part of this rich small-town culture where every student is valued. Thankful to work with this special group of hardworking staff who strive to make sure our students are fed and safe and never lost. Filled with gratitude to play a part in showing our children just how much we love and care. Our school is a part of who I am. I'm so excited to welcome a new class of third graders and to see the smiling faces of all of our students! See you soon, Warriors! 🥰💙

Hello Adena Families! I am Mrs. Fischer and I am a third grade teacher. I started my career at Adena by teaching two years in Title 1 Reading. Then I made the jump to third grade where I have stayed for twenty-five years. Third Grade is my favorite age level to teach because they are very eager to learn, enjoy a challenge, and can also be independent. I have been married to my husband, Jason, for 19 years. We have two children, Isabella (a junior at C.H.S.) and Aidan (a freshman at C.H.S.). As a family we enjoy traveling, hiking, camping, participating in outdoor activities, and hanging with family and friends. In my downtime, I like to read good novels and visit coffee shops. I look forward to teaching another year at Adena and I cannot wait to meet my students. Enjoy your last days of summer!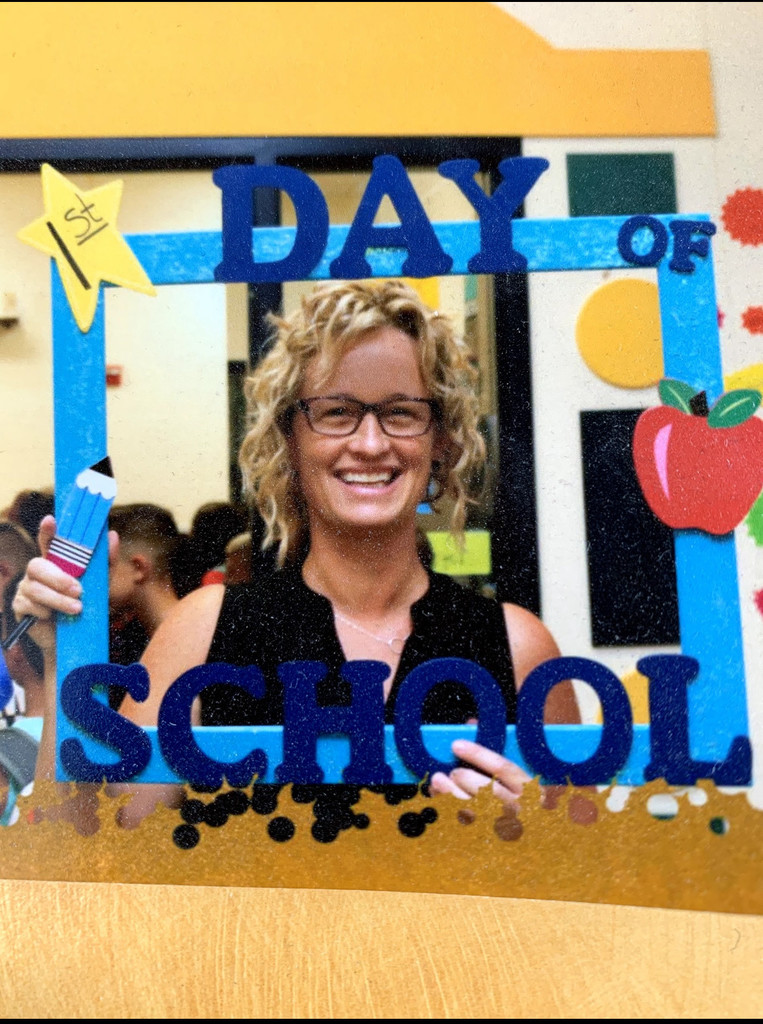 Hello, My name is Angie Snyder. This is my 21st year at Adena. I teach technology K-5th. I love my job. I get to hang out with some awesome kids and learn with them all the cool things going on with technology. I live in the village and proud to be a part of it. I enjoy swimming, hiking, sports, and most of all spending time with my family. I have three beautiful daughters and now three adorable grand babies. They were all born in 2020. I can't wait to see everyone back soon. "I do not fear computers. I fear the lack of them" Isaac Asimov

Hello! My name is Mercedes Dye and this will be my third year teaching at Adena! I have taught second and third grade, but this year I will be starting my first year teaching Title Math! I am a 2011 graduate of Adena and a 2015 graduate from Shawnee State University. I have also earned my 4th and 5th grade endorsement through Ohio Dominican University and am currently working toward my Master's Degree at the American College of Education. I have two children, Bentley (1st grade) and Porscha (Kindergarten), who are both Warriors as well. In my free time, I like to be outside and spend time with family and friends. Adena Schools is more than just a school to me; the staff and students are like family and I feel extremely blessed to be a part of it. I can't wait to meet all of my students and see everyone's smiling faces on August 25th!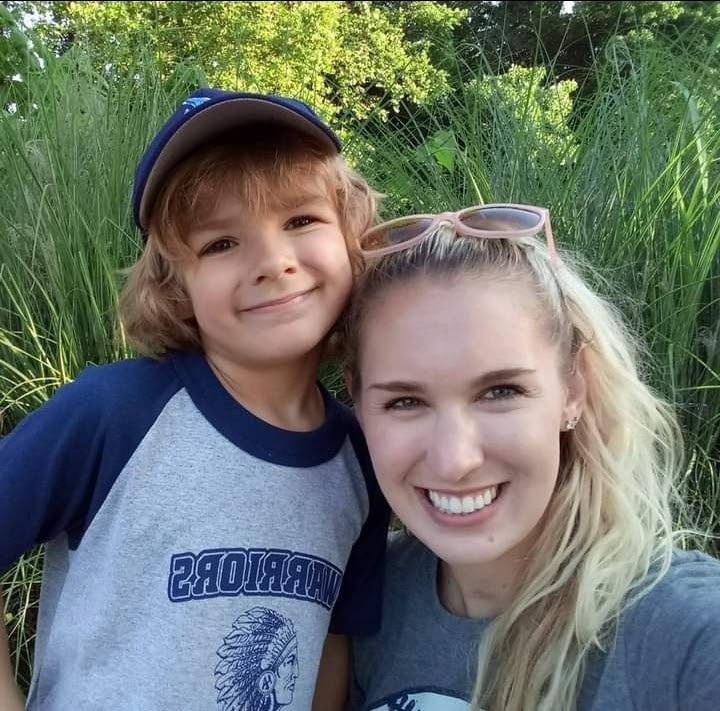 Hello everyone! I may look the same, but I have a new name. I got married in Gatlinburg, Tennessee this summer! So most of you may know me as Miss Jett, but now it's Mrs. Adams. I've been with Adena for 16 years and I am one of our elementary special education intervention specialists. I am looking forward to welcoming you all back very soon!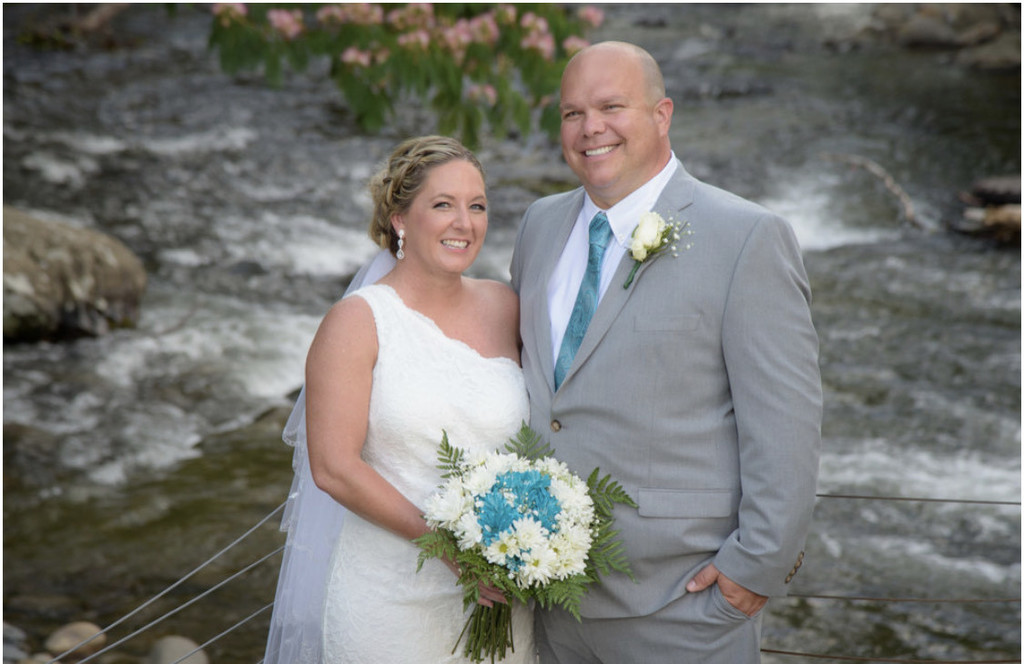 A message from Adena Elementary: As we get closer to the beginning of the 2021-2022 school year, we want to remind parents and/or guardians of our pick up procedure. All students getting picked up will need a placard. Last year's placards will not work, because placards are reassigned every year. You will need a pick up placard if you meet the following criteria: 1. You plan to pick up your child(ren) at least one day a week. 2. You plan to pick up your child (ren) and you DO NOT have child (ren) in 5th grade or higher. If your child (ren) has a sibling that is in the fifth grade or higher, you will not need a pick up placard. Your older child will sign out your younger child (ren) and they will exit the back of the building near the gym at dismissal. If you meet the criteria, please follow the link below to sign up for a dismissal placard. Please only elementary aged children. Placards may be picked up at our Open House, which is scheduled for Monday, August 23rd from 5:00 p.m. to 6:30 p.m. Each household will be given two placards only and must be displayed in the vehicle to use the pick up line for dismissal.
https://docs.google.com/forms/d/e/1FAIpQLScrMx-s1VKZAbsy5SItBTql3GYgHzjCVIj9nBmE5t2pb-rDIA/viewform?usp=sf_link
Josh Jones Adena Elementary Principal

Hi! My name is Kylie Howard and this is my 9th year teaching at Adena. I've taught K-3rd grade but found a wonderful home in kindergarten. This past summer, I married my husband Andrew and I'm a step mom to Tate who is 5. I enjoy The Ohio State Buckeyes, NASCAR races, Ross County Fair, sitting on a beach, and country music. "I've learned that people will forget what you said, people will forget what you did, but people will never forget how you made them feel— Maya Angelou"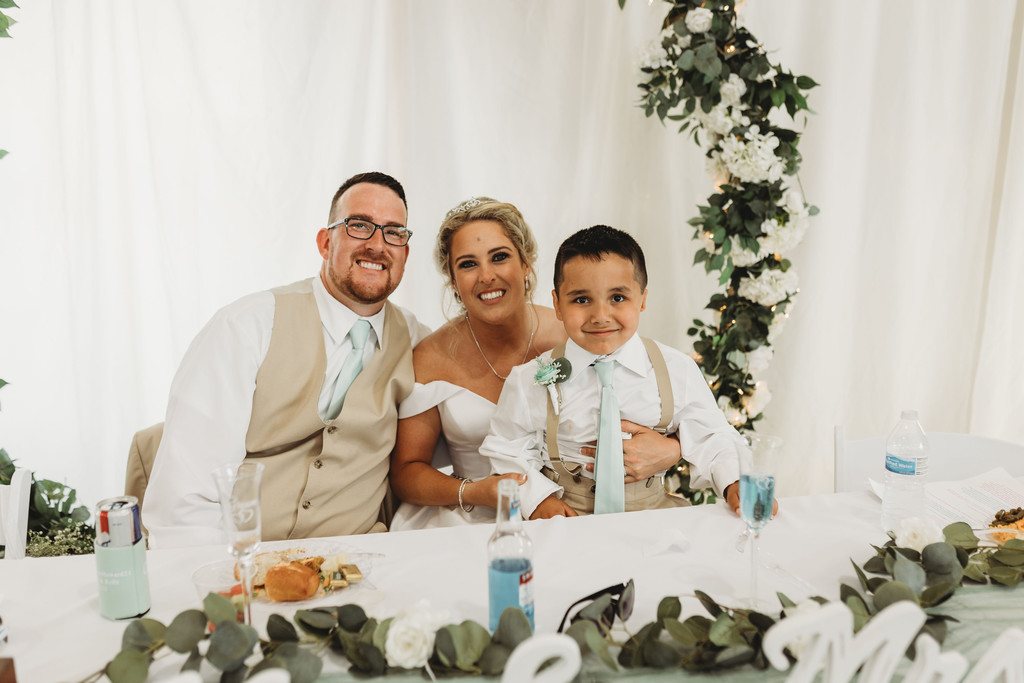 Hello! My name is Amy Mullikin (Miss Amy) and I am a Preschool Teacher at Adena. This will be my 18th year of teaching Preschool. I have been teaching Preschool at Adena since 2007 when we first started the Preschool Program. I have a Bachelor's in Early Childhood Education and a Master's in Computer Education & Technology. I live near Frankfort with my daughter Daisy and our many pets. We have 3 dogs, 3 cats, 20 chickens, 5 ducks, 2 tortoises and a goldfish pond filled with goldfish and frogs. I love to spend time in my backyard and in my pool. There will be many opportunities for hands-on learning in our classroom. I love to create virtual learning experiences to use in the classroom. I am always looking for ways to improve teaching and learning in the classroom.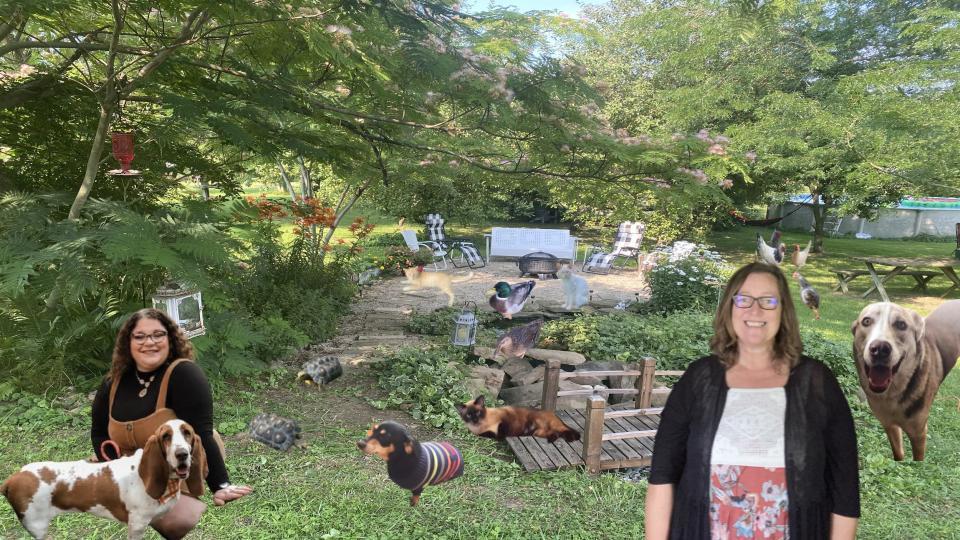 Mrs. Bluck's Spotlight!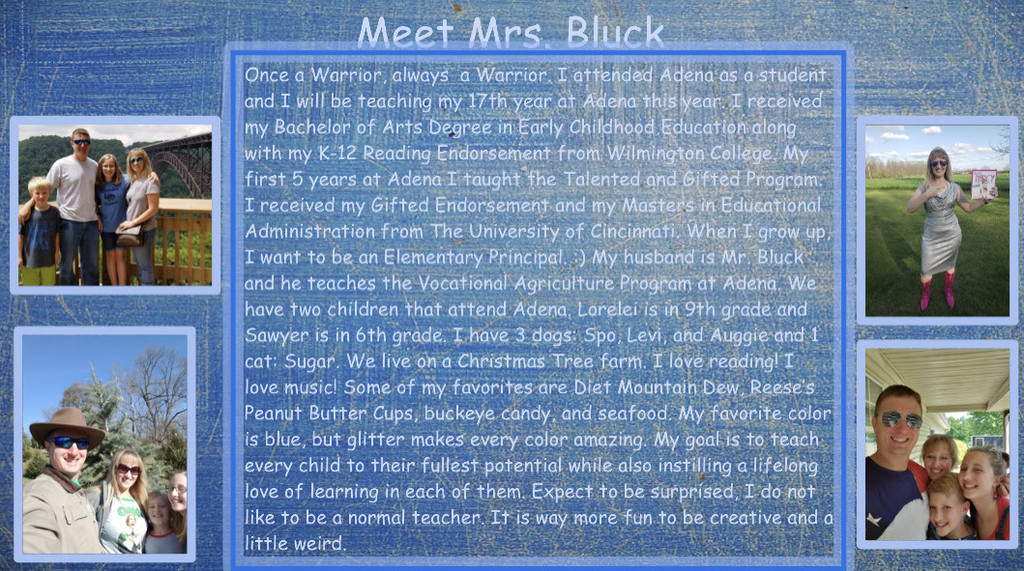 Please see the district's Covid protocol sheet for the 2021-2022 school year. This is subject to change as conditions warrant. If you have any questions please contact your child's school office. Thank you.
https://tinyurl.com/5ydd5hev

Hi! I'm Shelli Row 🙂 I have worked at Adena for 20 years. The first 16 years I was a student aide and had the pleasure of helping three different students succeed in school. As a one-on-one aide, I developed a very special bond with each one of them that still lasts to this day. In 2017, I was extremely fortunate to move to our preschool program. I enjoy watching the little ones grow, build friendships and develop a love for school! My job is exciting and full of fun! 🙂 I have been married for 36 years to my wonderful husband, Ben. We have two awesome children, Ben and Nicole, along with Nicole's significant other, Ben. We have also been blessed with 3 amazing grandkids, Sunshine, Kyle, and Makenlee, plus a grand-dog, Dawn. My husband and I enjoy going to flea markets to find unique treasures. We also love to go mushroom hunting and spend our summers soaking in the pool. My favorite saying is "Smile! Be Happy!"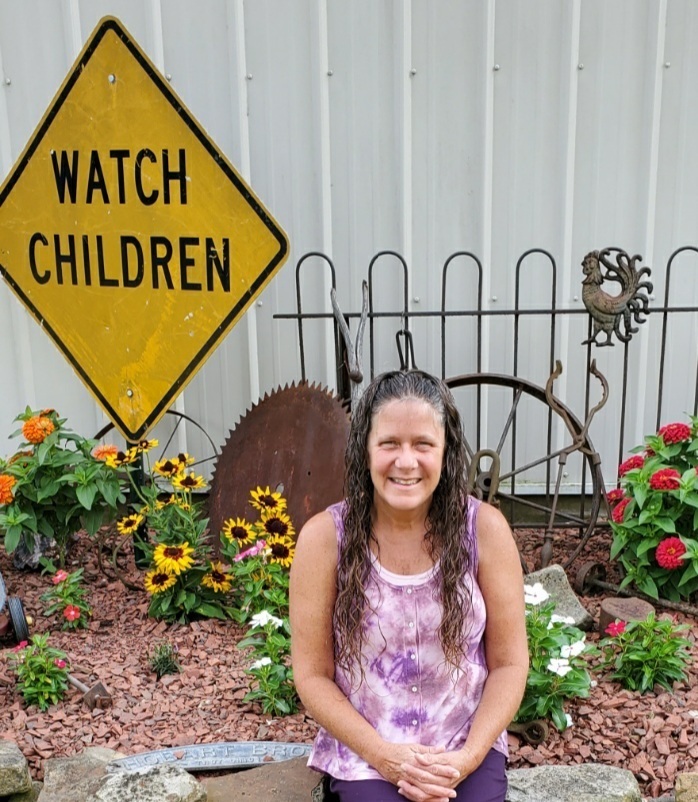 Hello Warriors! My name is Mrs. Swiggett. This will be my seventh year of teaching, but my third year of teaching third grade at Adena. I am a 2011 graduate of Adena High School and 2015 graduate of Otterbein University. I obtained my Master's Degree in Literacy from the American College of Education in 2019. For me, the greatest joy of teaching is to see the growth in my students from the beginning to the end of the year and being able to celebrate their successes alongside them. My husband and I have a long-standing appreciation for The Village as we have experienced the support of the community throughout our childhood and now in our careers as educators. We have two sons, Aaron and Micah, that we're equally as excited and thankful to grow up in this community. I am looking forward to another incredible school year! Go Big Blue!