An outlet to enjoy performing, to grow in confidence and poise, a chance to shine is provided by Adena's theater program. Check out the video clip exploring the aspects of theater at Adena High School produced by Jarret Garrison.
https://youtu.be/j5UFJigWq6M

Physical Education is an important part of the students' education. Building healthy living habits and making good health choices is instilled in our students from Kindergarten until graduation. Take a look at the overview of Adena's physical education program produced by Jarret Garrison.
https://youtu.be/Ndtxwxv3yKs

See information below concerning the Middle School SVC Track Meet: Ticket Information: TICKETS are only available ONLINE at the following link.
https://www.westfall.k12.oh.us/o/whs/page/hometown-ticketing
Tickets will be $5.00 plus service fee. There will be a limit of 4 tickets per athlete and there is no code. Please share this information with your athletes and parents. There will be two food trucks at the event providing parents and student athletes an opportunity to purchase food and drinks. See you next Friday.

Our Class of 2021 valedictorian and salutatorian got to put their names on the Adena High School Wall of Fame today! Congratulations, Savannah Robinson and Olivia Riley!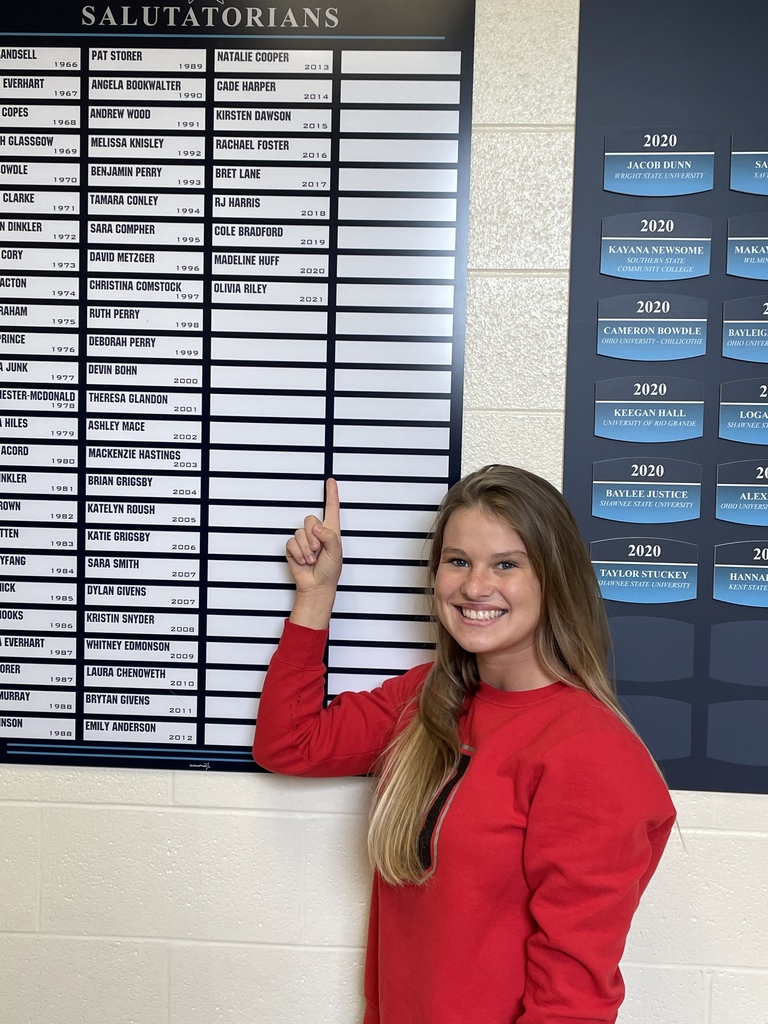 Adena Senior Jarrett Garrison put together a short video highlighting the ceramics program which is part of Adena High School's visual arts curriculum. Click the link below to learn more about how the students view their art and the importance of art education as a part of their individual studies. There will be more video clips coming soon that feature other areas of Adena's arts programming. Thank you, Jarrett for contributing your talent to feature Adena!
https://youtu.be/xFLNTY92PS4


Scouts will be having sign-ups and open house this Wednesday at the American Legion Hall in Frankfort from 5pm to 6:30. All Boys and Girls from Kindergarten to 12th grade are welcome to join. We will also have information about going to Scout Summer Camp at Chief Logan Reservation.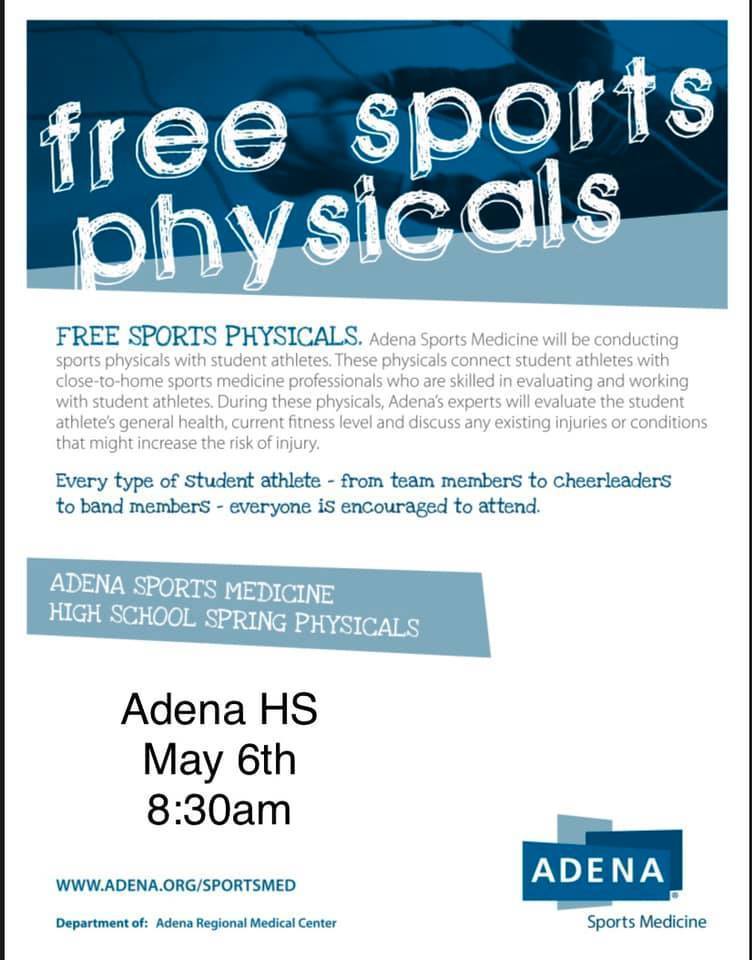 If you are not already doing this, we ask that you please send your child(ren) to school each day with a water bottle. The district installed water bottle filling stations at the beginning of the school year. Our students are not permitted to use traditional water fountains due to Covid. The weather is getting warmer and students definitely need water throughout the day. Thank you for your support!

Mrs. Lusk's Ceramics class is very proud of what they have made from clay. They will soon be teaming up with our Video and Sound class to prepare a video to show the public how they make works of art from clay. Here is a sneak preview.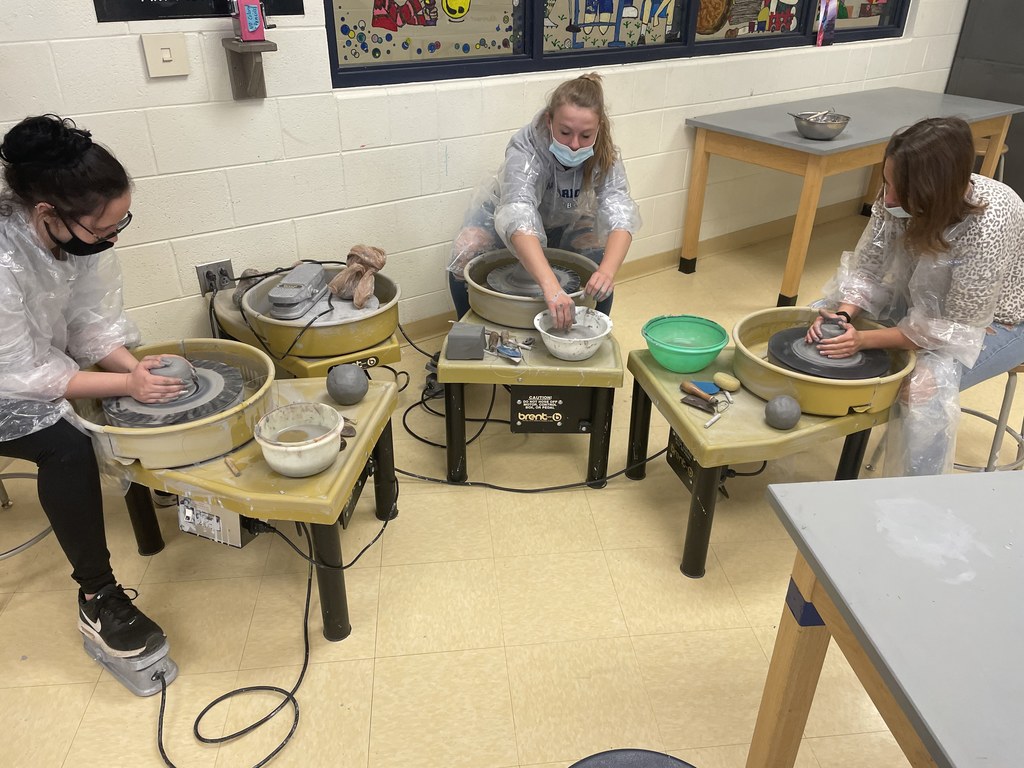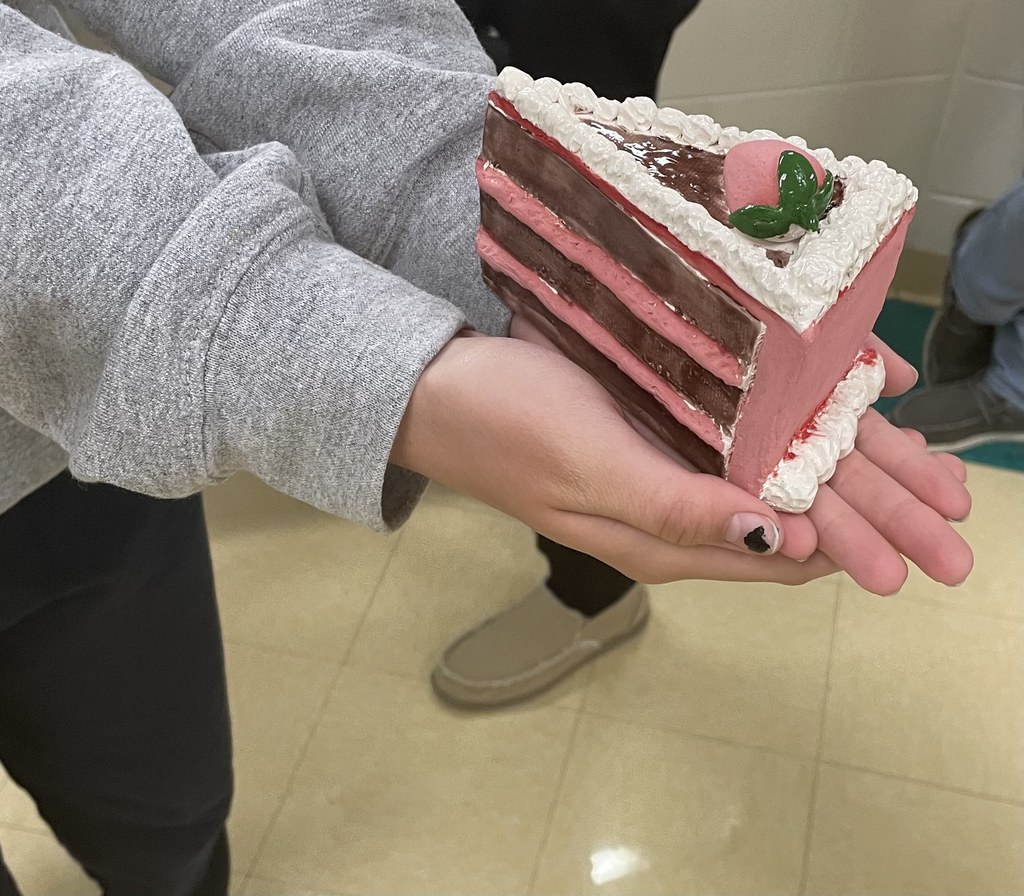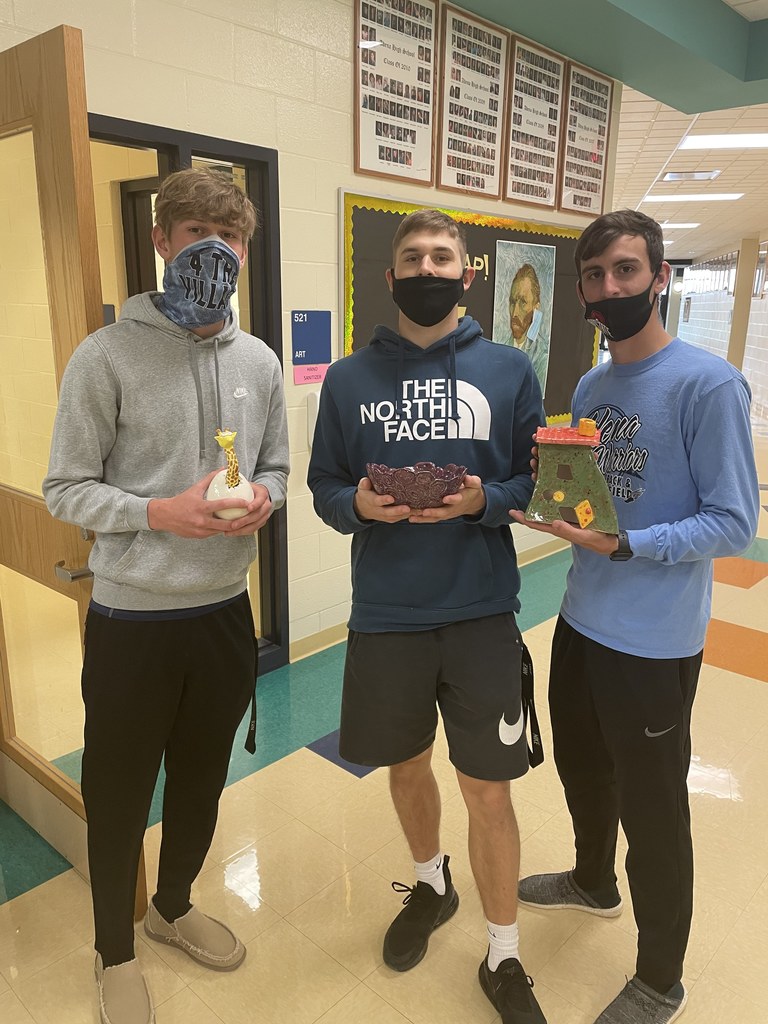 Ruth Beery and Jacob Shipley have earned their spot on the Adena High School Academic Wall of Fame by joining the ACT 28+ Club! Awesome job!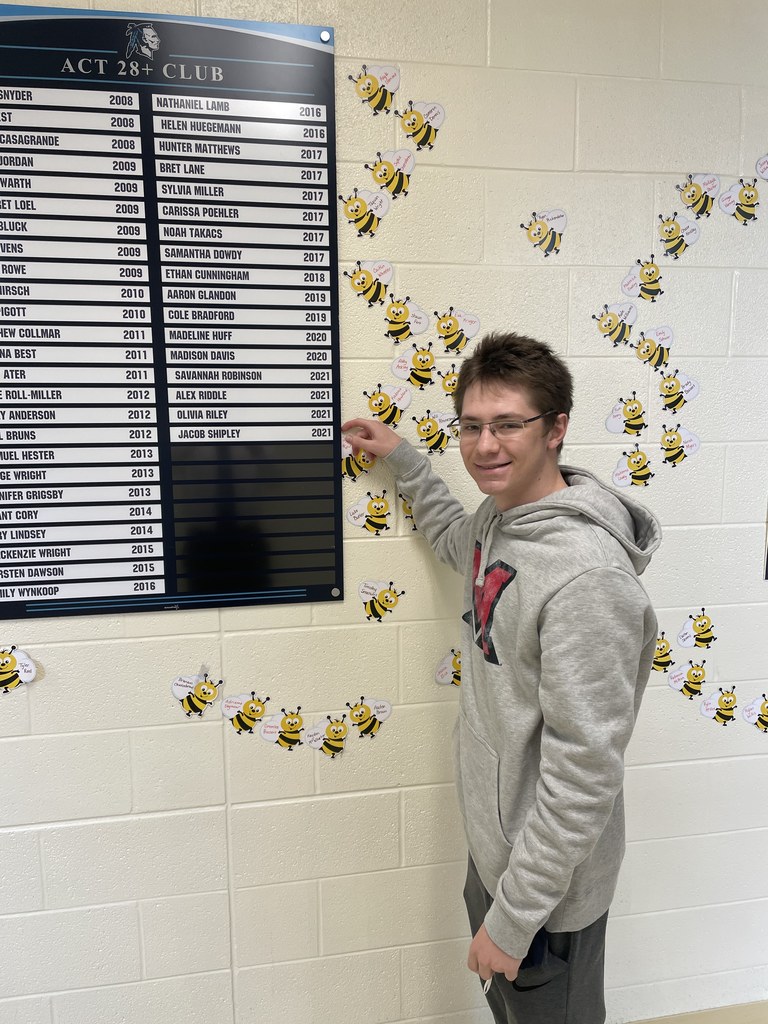 If you received an email two weeks ago regarding the Summer Learning Academy, we are extending the deadline to respond. Please complete the form that is attached to the email and return to your child's teacher as soon as possible. This summer program is for students who have shown a large gap in learning this school year. The school is providing transportation, if needed, and lunch. It is for two weeks in June. The teachers have sent home a hard copy of the letter as well with your child(ren) if they are on the list who received the email. Please call our office if you have further questions. Thank you

Adena Local School District's record keeping has earned it the Auditor of State Award. The Auditor's office presents the Auditor of State Award to local governments and school districts upon the completion of a financial audit. Entities that receive the award meet the following criteria of a "clean" audit report: The entity must file financial reports with the Auditor of State's office by the statutory due date, without extension, via the Hinkle System and in accordance with GAAP (Generally Accepted Accounting Principles); The audit report does not contain any findings for recovery, material citations, material weakness, significant deficiencies, Uniform Guidance (Single Audit) findings or questioned costs; The entity's management letter contains no comment related to: - Ethics referrals - Questioned costs less than the threshold per the Uniform Guidance - Lack of timely annual financial report submission - Bank reconciliation issues - Failure to obtain a timely Single Audit in accordance with Uniform Guidance - Findings for recovery less than $500 - Public meetings or public records issues - The entity has no other financial or other concerns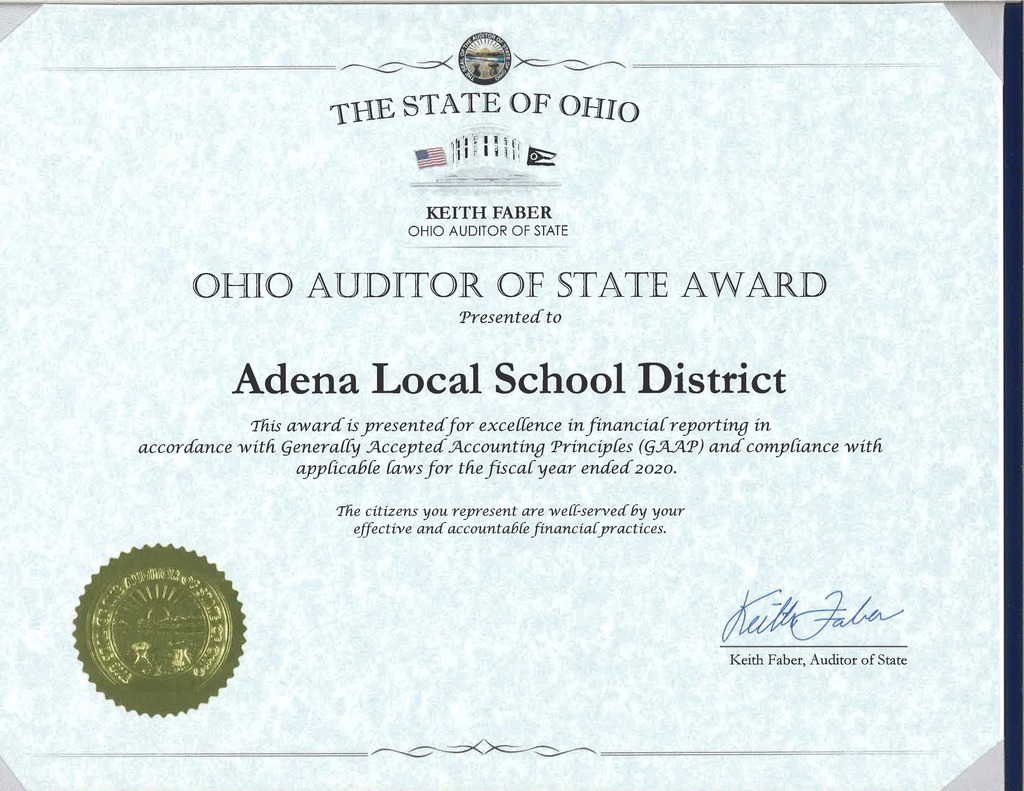 Please read the following letter in the link below as Adena Middle School prepares for the Ohio State Assessment starting this week.
https://bit.ly/3anNEgb
If your child is an online student please use the testing dates and details that were sent to you in the mail.

Join the club!!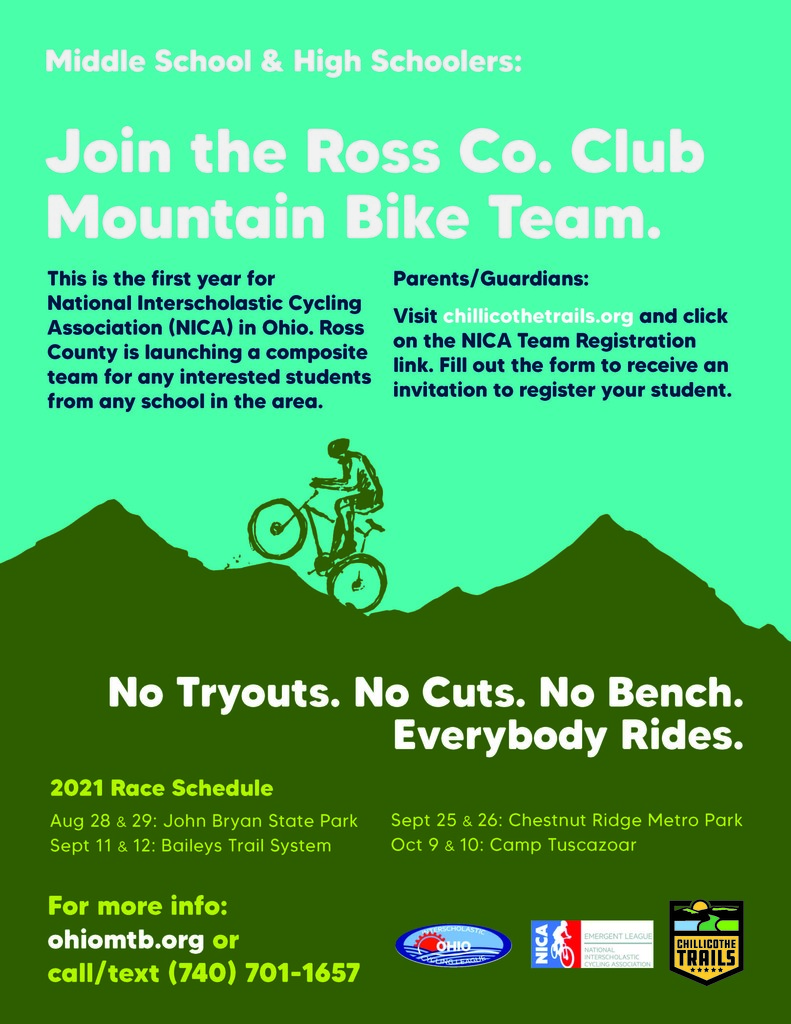 A reminder to our high school students that this week is Adena Hope Week! Here are the themes that our Adena Hope Squad has chosen for each day.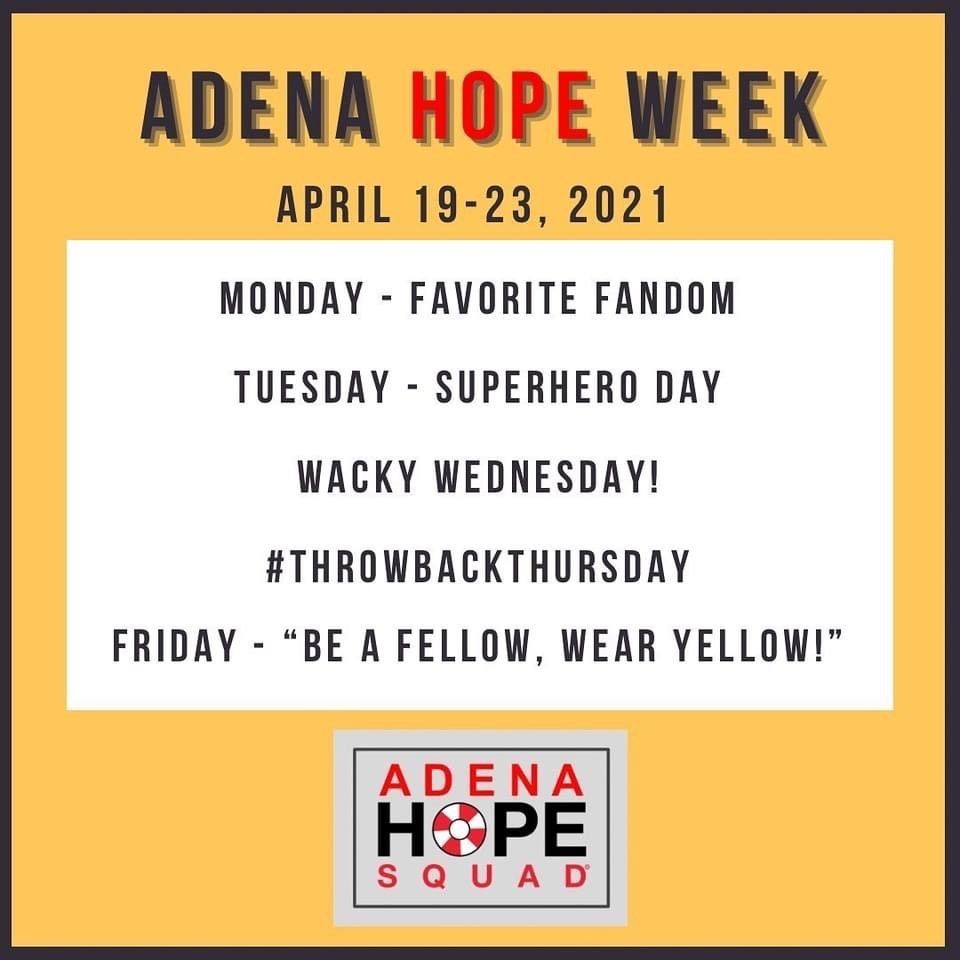 Eric Hurtt has signed his letter of intent for track and field at the University of Findlay! As a student athlete, Eric will major in animal science/pre-veterinary medicine. Congratulations, Eric!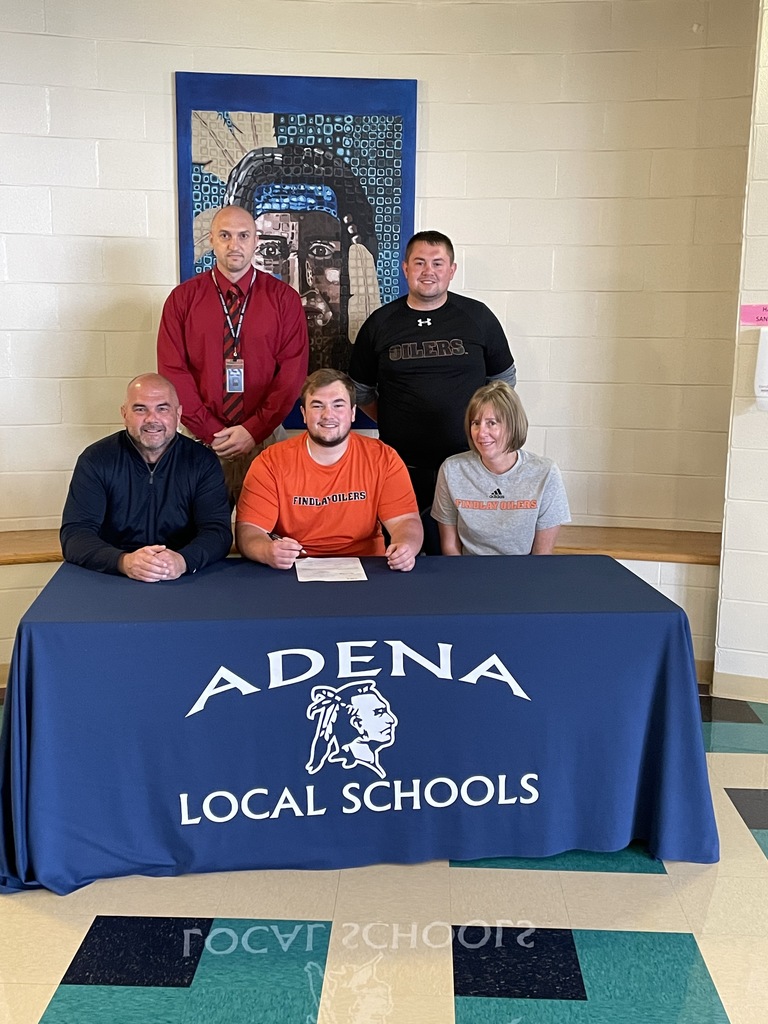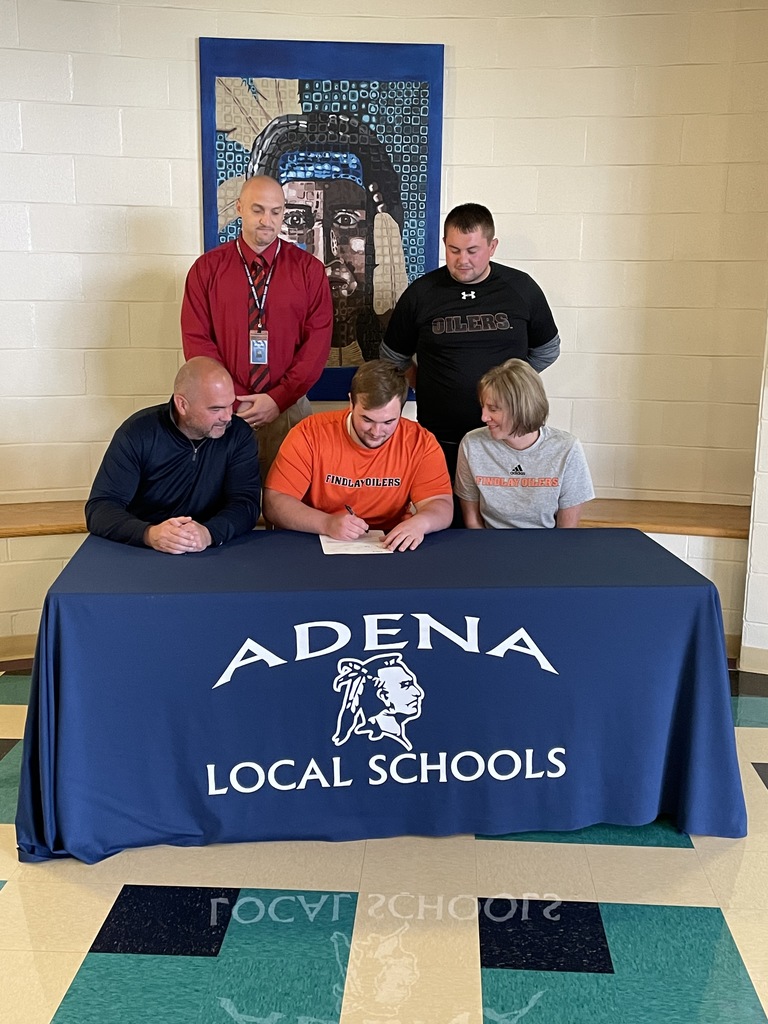 Volleyball Spring Camp 3rd, 4th, and 5th Grade girls April 26, 28, 30, 2021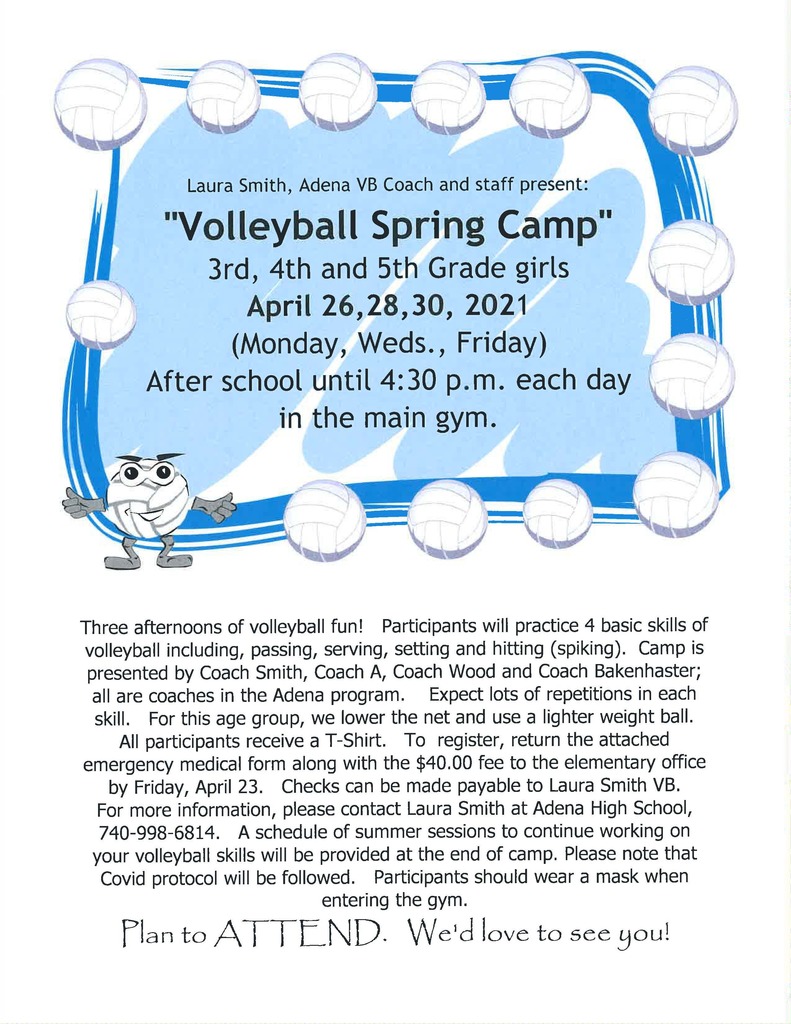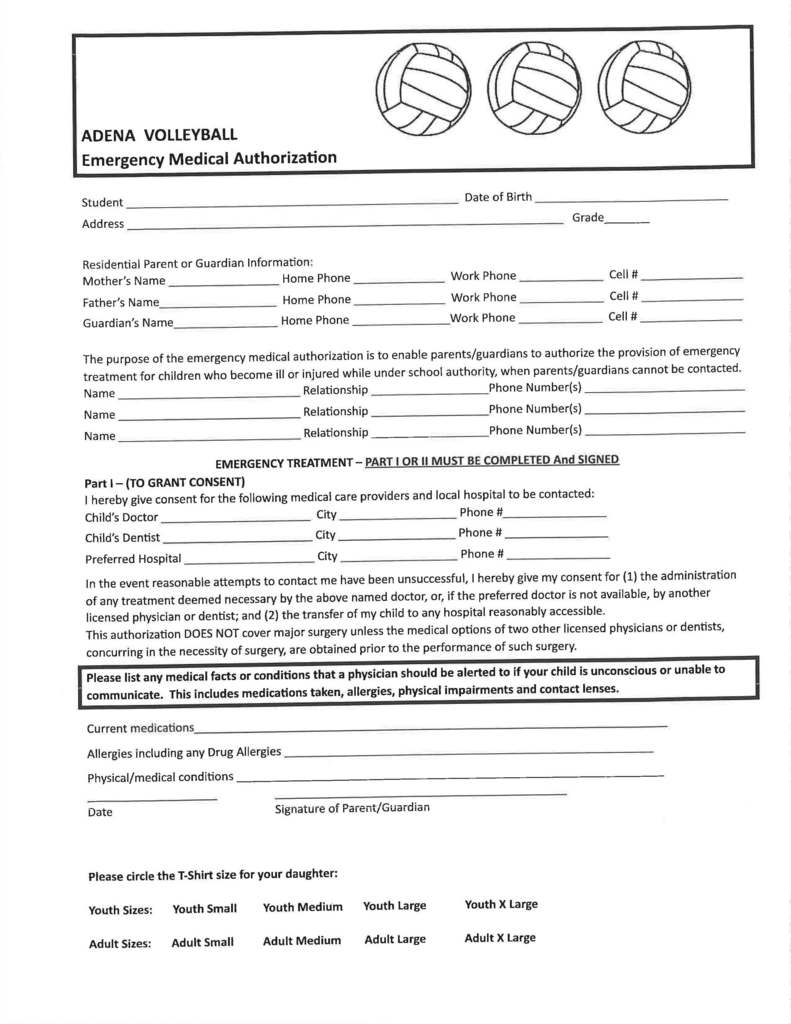 Zane White is an Adena High School senior attending Pickaway Ross CTC in the Law & Public Safety program. Zane is enlisted in the Army National Guard as a combat medic. He will head to basic training this summer at Fort Jackson in Columbia, South Carolina. Zane will then attend advanced medic training at Fort Sam Houston in San Antonio, Texas.