Congrats to our Lady Warriors! They won over Westfall in four sets (28-30, 25-16, 27-25, 25-20) and have advanced to the "Elite 8"! They are now 22-1 on the season. They now play for regional championship against Tuscarawas Valley on Saturday at 2 p.m. at Berne Union H.S. Go Warriors!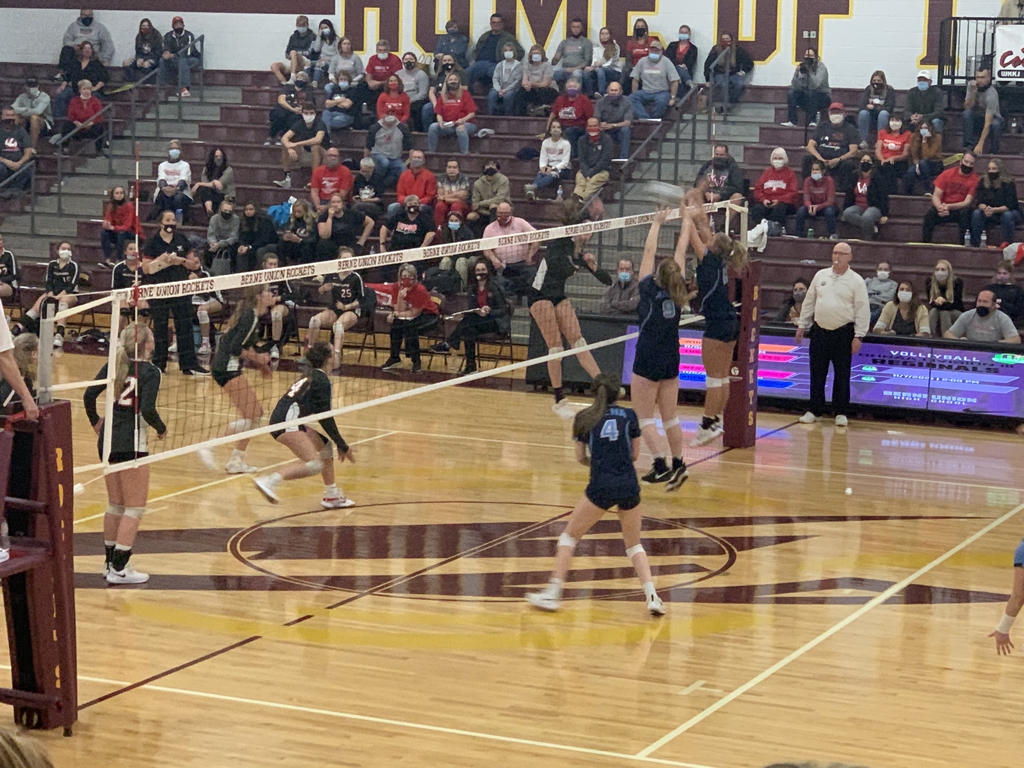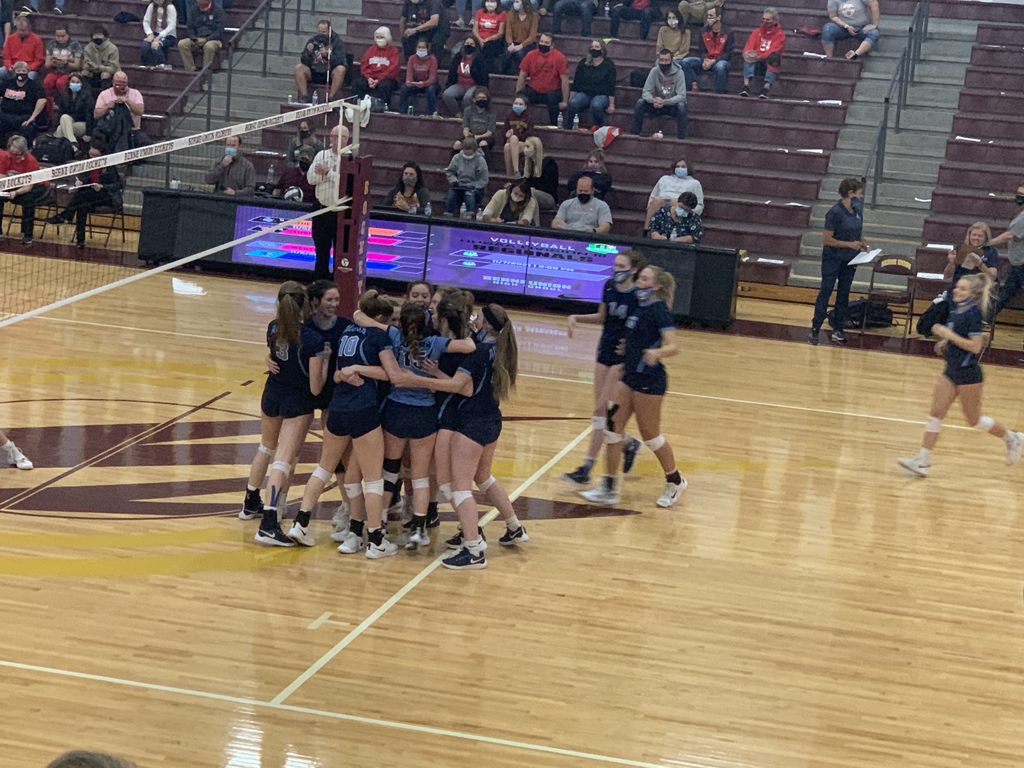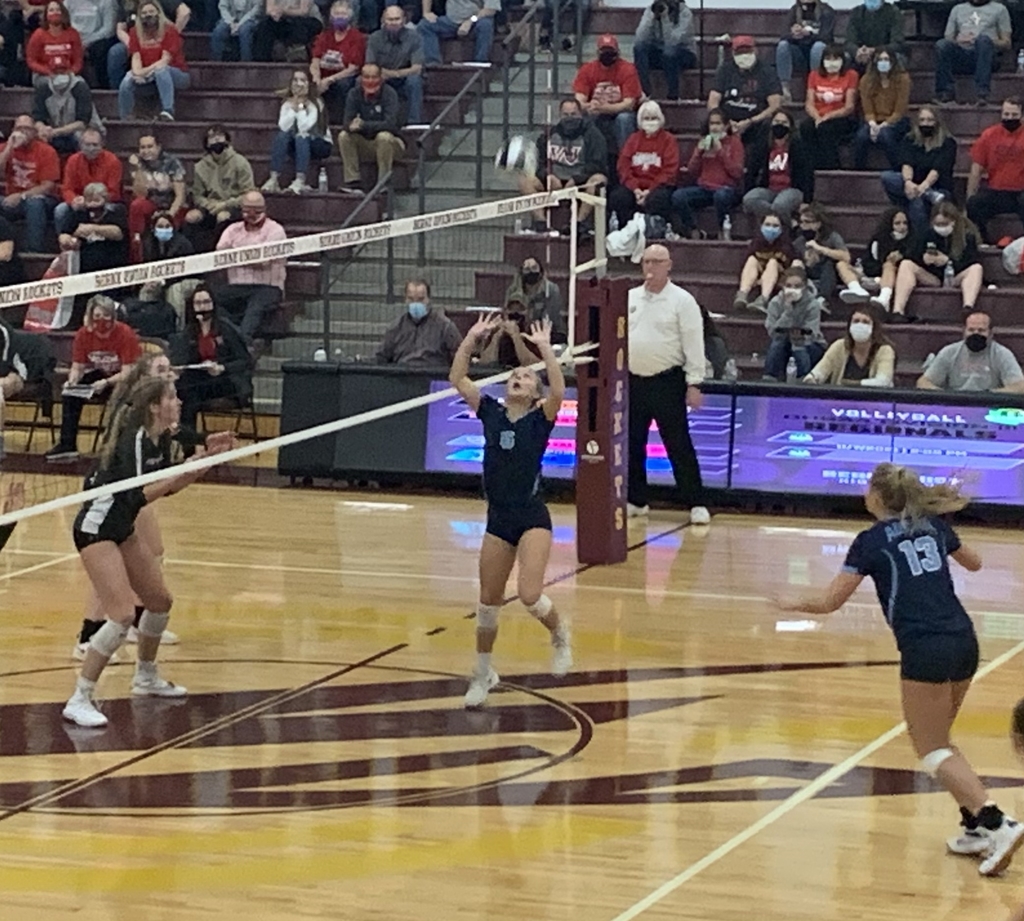 A reminder- Tuesday, November 3rd, 2020 there will be NO SCHOOL. Adena School is a voting center for the local community. School resumes on Wednesday, November 4th. Thanks!

Regional volleyball tournament update: Our volleyball team will play Westfall on Thursday, November 5th at 7:30 p.m. at Berne Union H.S. Go Warriors!

STATE BOUND!! Ryan Richendollar placed 16th at the regional cross country meet with a time of 17:10.46! He will now compete at the OHSAA Division III Cross Country State Championships next Saturday, November 7th at Fortress Obetz at 9:00 a.m. This sports complex is located in Obetz. Awesome job, Ryan! Go Warriors!



Our Lady Warriors are district champs! They won in three sets over Zane Trace (25-19, 25-23, 25-20) to advance to the "Sweet 16"! Our volleyball team is now 21-1 on the season. They will play the winner of Alexander/Westfall on Thursday, November 5th. The location and time of the event are yet to be determined. Go Warriors!!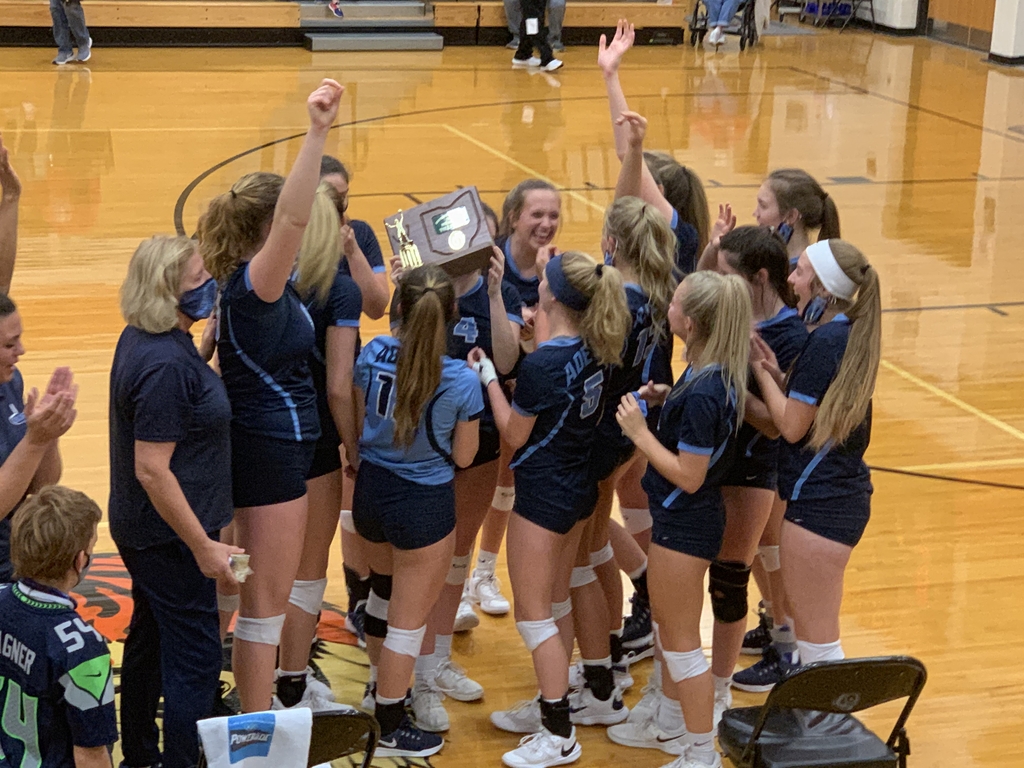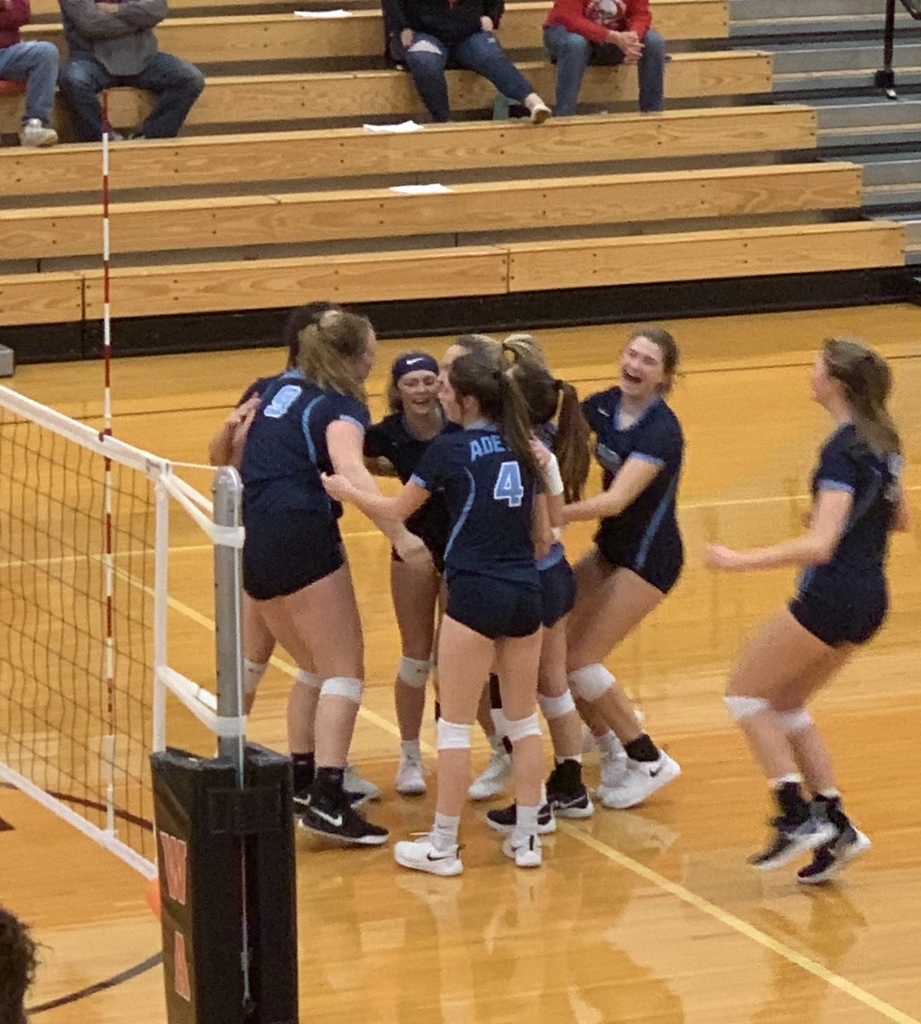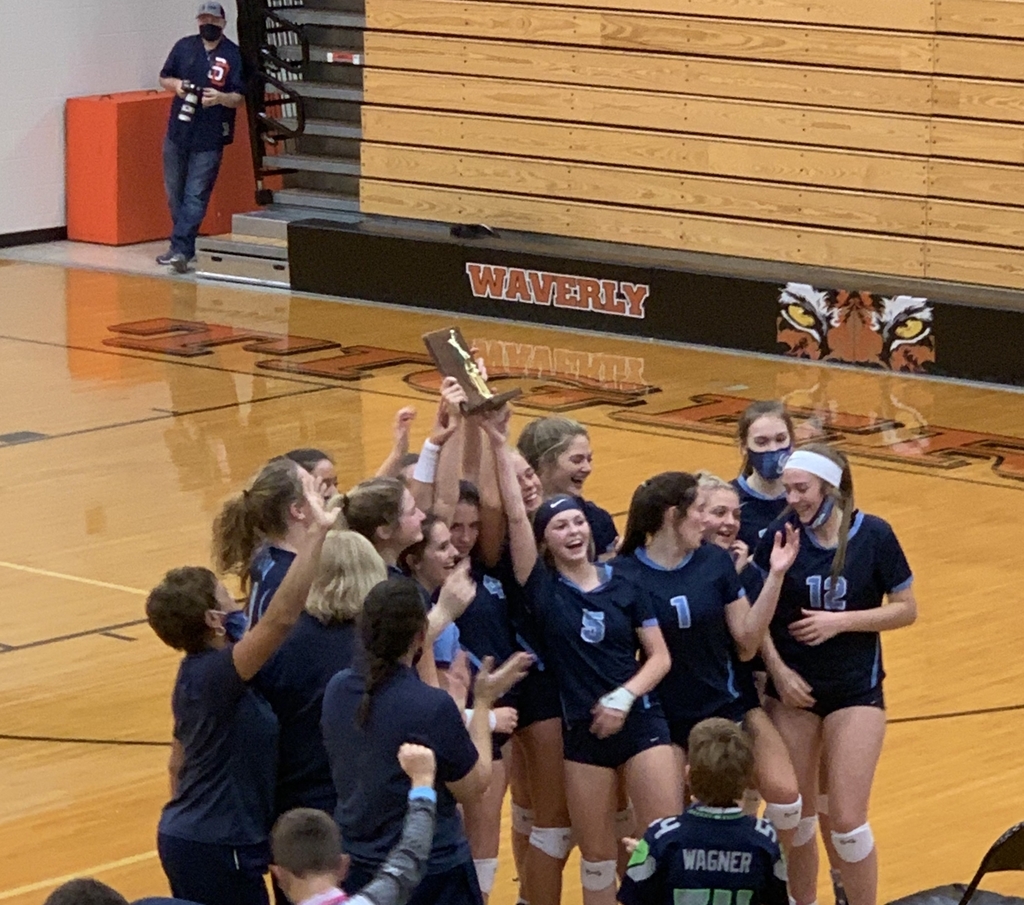 On October 31, 2020 at 7:00 PM our Adena Warriors football team will travel to London HS to battle Mechanicsburg. The livestream will not be provided by Adena but you will be able to check it out on Mechanicsburg's Youtube page. You can search for their channel called MIBN or subscribe to the following link via Youtube.
https://www.youtube.com/channel/UCL9CuDHR_NKmIdZLsQR6Gjw

Our volleyball team won in three sets (25-22, 25-12, 25-16) over Southeastern tonight. They will now play Zane Trace for a district championship! The game will be played this Friday at 5:30 p.m. at Waverly High School. Congrats, ladies!

Thank You Union Township Trustees The Adena Local Schools would like to thank the Union Township Trustees for sharing their COVID-19 funds with the school district. Our elementary chrome books were about to become obsolete and we can now replace them with the current version for all students (392 units) in grades K-3. The cost to the district would have been $120,000.00 and would have required several purchases phased in over time. Thanks to this sharing of funds we can be sure our elementary students have reliable technology before the old machines begin to fail. The support of the trustees is greatly appreciated!

The location of the regional semifinal football playoff game against Mechanicsburg has been changed. The game will now be played at London High School on Saturday, October 31st at 7:00 p.m.

Our Adena football team defeated Minster 28-0 to advance to the regional semifinal round for the first time in school history! They now play Mechanicsburg next Saturday, October 31st at 7:00 p.m. The game will be at Mechanicsburg. Congratulations to our seniors and the rest of the team! Go Warriors!



The Adena volleyball team won in three sets over South Point to claim a Division III Sectional Championship! They play the winner of Southeastern/Lynchburg-Clay on Wednesday, October 28th at 6 p.m. at Adena H.S.

Ryan Richendollar finished 6th at the Division III District Cross Country meet today at Southeastern. He has qualified to compete at the Division III Regionals next Saturday at Pickerington North High School!

The rain can't dampen the fire in the spirit of the Adena Warriors! Check out the parade from Friday evening. Thanks to Concord Township Fire and Rescue for the escort and to the community who turned out to cheer on the kids. Go Blue!!!
https://tinyurl.com/y4src3ff

Substitute Bus/Van Drivers Needed!!! The Adena Local Schools sorely need substitute bus drivers. We have drivers who will retire in the next few years and our substitutes will be needed to fill some vacant positions. Qualified driver Candidates must be at least 22 years of age and should have a valid Ohio driver's license, with no drug and alcohol related violations or serious moving citations. You will need a clear FBI/BCI background check and must pass a drug/alcohol test prior to starting training. The district pays for the training and prepares you to pass the license test (CDL with School Bus Validation). Substitute drivers earn 14.00 per hour. Share this information with those you think might be interested. Candidates should contact Joan Muntz, Transportation Supervisor at 740-998-6157. Please leave your name, number and brief message if there is no answer. You will be contacted to set up an appointment to discuss the possibility of driving. Thank you!

Good afternoon, On Friday at 6 p.m. there will be a parade of cars that will depart from the back parking lot of Adena High school. The cars will be driven by members of our football team, cheerleaders, and volleyball team! The car parade will exit the school, turn left and drive down 550 into Frankfort. The parade will then fill in behind the Adena High School Marching Band, who will begin marching from the Frankfort Public Library. The band will lead the parade as they will march down 550 to main street and then turn left. The band will march down Main Street and then turn left onto West High Street. The parade will continue down West High Street, until they reach the parking lot outside the athletic complex. The marching band will disperse into the parking lot to go home and the car parade will turn left onto Porter Avenue and then disperse to go home after they return back to the Frankfort Public Library. If you come out and support our teams, cheer them on safely! Please stay near your cars and maintain six foot physical distancing along the route of the car parade. Avoid a crowd and please wear a mask if you cannot maintain at least six feet of physical distancing. Thank you for supporting our students. Go Warriors!

Congratulations to the middle school fall sports teams! The 8th grade girls volleyball team finished off their season as the SVC league and tournament champs with an 18-0 record . The 7th grade volleyball team finished with season with an impressive 11-4 record. The MS football team finished 5-1 and shared the SVC league title. Jessica Crocker finished 3rd in the SVC cross country meet. I'm proud of the athletes and their efforts on and off the fields and courts!